Oracle pens recipe for tweeting turkey in Raspberry Pi sauce
The internet of things arrives in the kitchen, just in time for Thanksgiving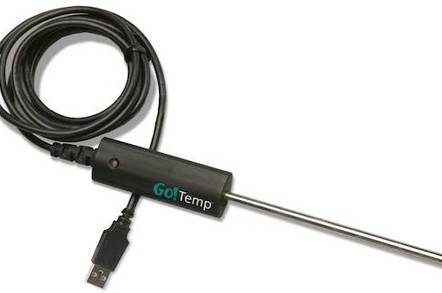 Oracle has started to publish a multi-part recipe for tweeting turkey in Raspberry Pi sauce, to allow those celebrating Thanksgiving with a poultry feast the chance to share their bird's status on the avian social network.
If all goes well, the embedded app for your Raspberry Pi will send out tweets updating on the status of your turkey as it cooks in your oven. Our US readers celebrate Thanksgiving on Thursday, 28 November.
The key ingredients for the recipe are a Raspberry Pi and a Vernier Go!Temp USB Temperature Probe, a $50 probe that needs its pointy end where the sun don't shine and its USB plug in one of the Pi's sockets.
Oracle's recipe calls for those two ingredients to be liberally sprinkled with Java, the better to connect the probe, the bird and Twitter. That's a controversial ingredient given the Probe ships with software for Windows or MacOS.
Would-be cooks also need to know this is a very long and drawn-out recipe: Executive Chef Larry Ellison is doling out the recipe in daily instalments on a blog by embedded Java specialist Hinkmond Wong.
So far all we have is an ingredients list and a few commands to connect the Probe and the Pi. That one of the ingredients is thermal reflective tape suggests the probe will be interred in the bird for the duration of its stay in one's oven.
Presumably one will have to select one's own Twitter account to distribute the roast's revelations: if Oracle is providing code that relies on one of its own promotional accounts, the sickly sweet results of the Tweeting Turkey recipe will surely be unpalatable. ®
Sponsored: Minds Mastering Machines - Call for papers now open