Back to the future: Optus to trial wireless last mile again
Unwired, XYZed stir in unquiet graves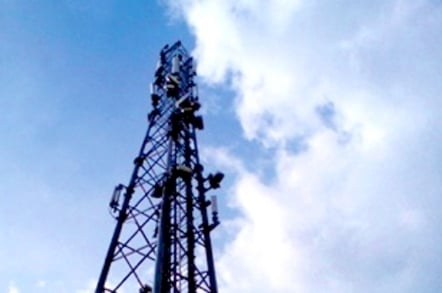 In a move that might cause belly-flutters over at Vivid Wireless, Optus has announced an internal trial using 4G links for home broadband.
The move to trial a home wireless broadband offering comes a year after Optus lowered the shutters on Unwired, Australia's first major fixed wireless broadband ISP, which it acquired as a job lot with Vivid Wireless in early 2012.
In February 2012, the $AU230 million acquisition was pitched as vital to Optus' 4G rollout. Vivid Wireless still exists, offering services in mainland state (but not territory) capitals on 2.3 GHz spectrum.
The new trial, which will involve 200 Optus staff in Brisbane, Sydney, Melbourne and Adelaide, will use static wireless modems to provide "ADSL2+ like speeds" over the carrier's 4G network.
In its press material, Optus says "This is not just in terms of speed and experience, but also how we manage our 4G Plus network to actively prevent a customer's connection changing, wavering or dropping off during busy times."
Staff will be using company-provided wireless modems to test the stability of the network, provide data about user behaviour, and provide input to how the product might be packaged.
This will be Optus' third stab at wireless-last-mile services: back in the late 1990s, it established Agility Networks, later rolled into an outfit called XYZed, to offer business services over the then-exciting LMDS spectrum. In 2011-2012 Optus reported around $AU6 million of revenue to the ACMA as "eligible revenue" (a licensing requirement) for XYZed, and $AU23 million for Vivid Wireless. ®
Sponsored: Minds Mastering Machines - Call for papers now open