3D printing: 'Third industrial revolution' or a load of old cobblers?
A solution looking for a problem, naysayers moan
It's impressive tech, but just what purpose does it serve? Knocking out plastic or resin novelty knick-knacks is amusing, but isn't it just easier to buy that iPhone cover for a fraction of the price?
Hang on, circuit boards? We're intrigued
Even when we look at the high end of the 3D printing market, there's a feeling among some that it's just a solution looking for a problem. We recently reported on custom-fit titanium horseshoes designed to showcase the "endless possibilities" of additive manufacturing.
According to some commenters, there's nothing here which couldn't be done by employing a farrier, a wax mould and some hot metal.
Well, let's have a look at a case close to home: the Vulture 2 spaceplane.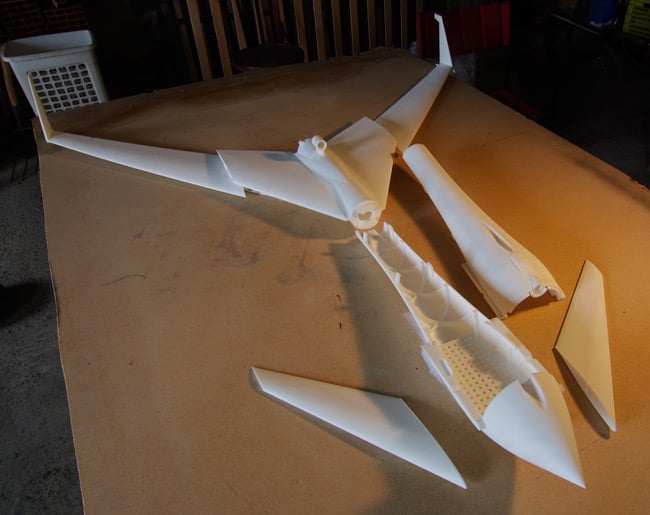 As followers of our Low Orbit Helium Assisted Navigator (LOHAN) mission know, the aircraft was hewn from the living nylon by rapid prototyping firm 3T RPD Ltd.
Examining the above components, it's arguable that some could have been formed by vacuum moulding, for example. Not a bad idea, if you're prepared to stump for the moulds and tooling and machine time costs and are contemplating knocking out a flock of Vultures. 3D printing ain't cheap, but it's cheaper than the alternatives for one-offs.
The bits of our aircraft we believe it would be impossible to create in one piece by any other method are the rear fuselage and inner wings...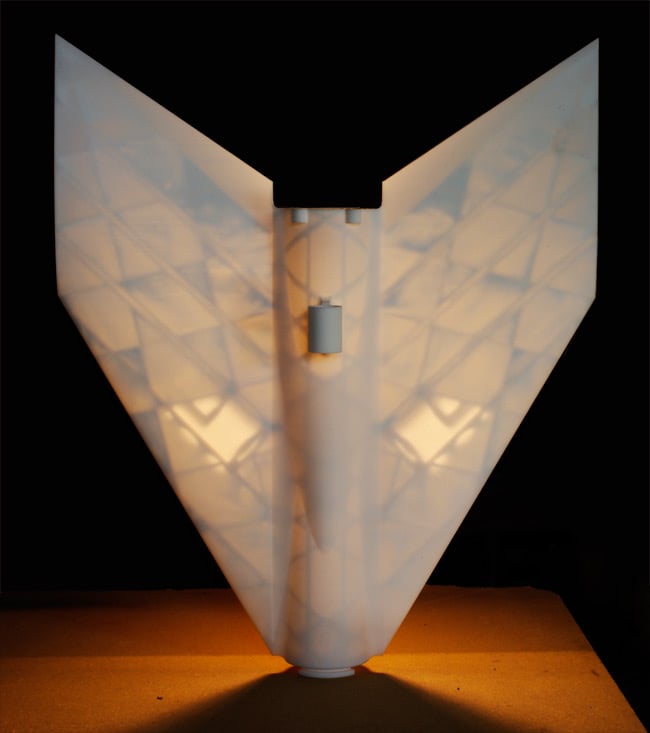 ...and the wings themselves, especially the inner structure: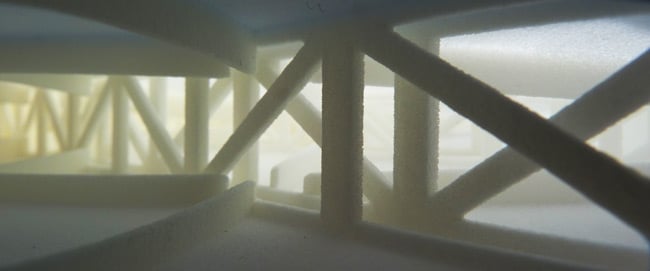 On this occasion, it's a big win for 3D printing. If NASA has its way, it will be soon be using the same additive manufacturing process which created the Vulture 2 to print bits and pieces in space, something which "greatly increases the reliability and safety of space missions while also dropping the cost by orders of magnitude".
Back on Earth and within mere mortals' terrestrial budgets, meanwhile, Cartesian Co. is set to release its EX¹ printer.
Having tin-rattled its way to a healthy $119,399 down at (you guessed it) Kickstarter, the Aussie outfit will soon offers funders the ability to "3D print circuit boards, layering silver nano particles onto paper or any suitable surface to rapidly create a circuit board".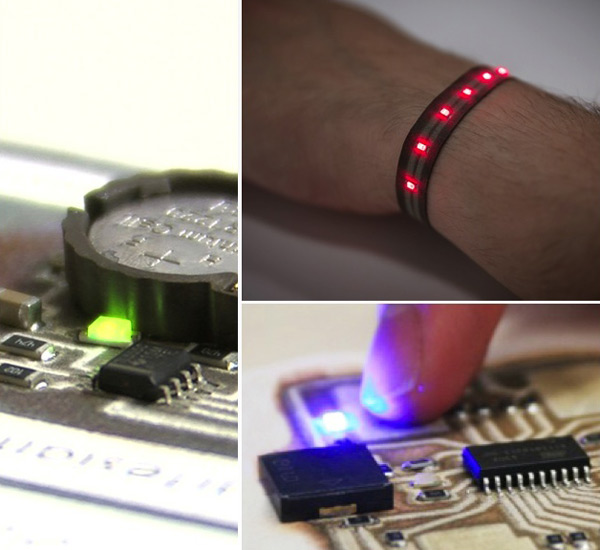 Sure, you can etch your own PCBs, or get a few examples knocked up in China, or ask your local blacksmith to forge you a couple, but we reckon the EX¹ - if it lives up to its potential - really will be revolutionary in its niche market.
No one can foretell whether 3D printing will spark a mass market revolution, so we're not yet sure if in 30 years time we'll be boring our grandchildren with tales of "when I was a lad there were things called factories, and you bought things in shops". ®
Bootnote
Here's our quick vid on 3D printing, showing the inspiration for the Vulture 2:
Sponsored: Minds Mastering Machines - Call for papers now open