Samsung v Apple: Titans await jury verdict on damages of MILLIONS
Did Sammy really blunt fruity firm's innovative edge?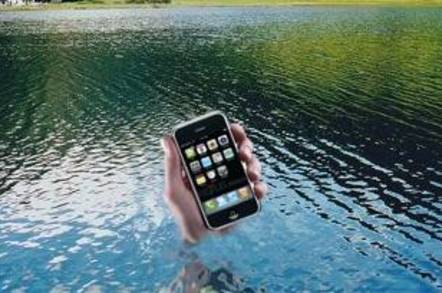 A jury will begin deciding today exactly how much money Samsung owes Apple for ripping off key elements of the iPhone.
The two tech giants are squabbling because Apple wants its South Korean rival to hand over $380m for nicking features like the pinch-to-zoom command and the bounce-back scrolling feature. Samsung, on the other hand, insists it should only give the fruity firm $52m.
Last August, a jury awarded Apple $1.05bn in the case, but Judge Lucy Koh later slashed this to $600m.
Apple also wants to get some of the offending products banned from America, an ambition which was helped along yesterday by a ruling at the U.S. Federal Circuit Court of Appeals in Washington DC.
It told Judge Koh to reconsider the decision, which could mean that Samsung devices found to infringe Apple patents will be banned from America.
Last Friday Michael Wagner, an accountant and lawyer on Samsung's payroll, said consumers didn't buy Samsung gear just to access particular touchscreen capabilities.
"I believe people bought these phones for other features," Wagner said.
Phil Schiller, Apple's senior vice president of marketing, hit back with the claim that Samsung's similar products made the world "question our innovation and design skills in a way that people never used to".
"I was quite shocked, he said on Friday. "They went and copied the iPhone." ®
Sponsored: Minds Mastering Machines - Call for papers now open