Schiller: 'Almost everyone' at Apple works on iPhones - not Macs or anything
Fruity company bet its bottom dollar on Jesus mobe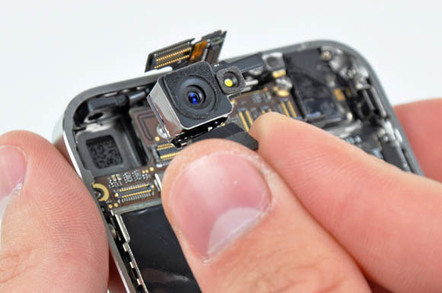 Apple's head of marketing has told a court that the iPhone was a "bet-the-company product" which could have brought Cupertino crashing to the ground.
Appearing at a damages retrial against Samsung, Phil Schiller said the fruity firm had gambled everything on the iPhone. But after Steve Jobs rolled the dice, "almost everyone" at Apple is now working on the iPhone in some capacity, he said.
"There were huge risks," he said. "We had a saying inside the company that it was a 'bet the company' product... We were starting to do well again in iPod... Then here we're going to invest all these resources, financial as well as people, in creating this product."
He was speaking at the next stage of a patent infringement case at the San Jose district court. Apple wants Samsung to hand over an extra $380m in damages, while the South Korean firm reckons it should pay just $52m. This will come on top of the $600m Samsung has already agreed to pay.
The seemingly endless trial hinges around claims that Samsung infringed Apple's copyright on its own mobile phones.
Last August, a jury awarded Apple $1.05bn in the case, but this was later slashed to $600mn.
The case could grind on even longer, due to the fact Apple was awarded a patent for key elements of its multi-touch interface, which is used on its phones and fondleslabs. ®
Sponsored: Minds Mastering Machines - Call for papers now open