Issue of the day: When is the right time to drink coffee?
And why is coffee like sex and oxygen?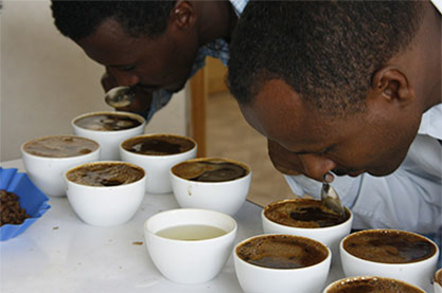 Readers' corner And so to El Reg Forums where Simon Rockman has fired up this foodie thread.
You know that the Italians say that you shouldn't have Cappuccino after 11:00 and that it's a breakfast drink, a faux pas akin to Nadurra before the sun is over the yard arm? Turns out there is a scientific basis for this: chronopharmacology.
Aaah, so that's why amphetamine sulphate in the evening didn't turn out so well. Gentle reader, what works for you, and when? This way to the forums.
Here is a link to some of the many Register stories about coffee. And while we are at it, down some Reg stories about beer. ®
Sponsored: Minds Mastering Machines - Call for papers now open