Local gov broadband provider in talks with 'interested' bidders
San Francisco-based venture capital backer wants to flog its stake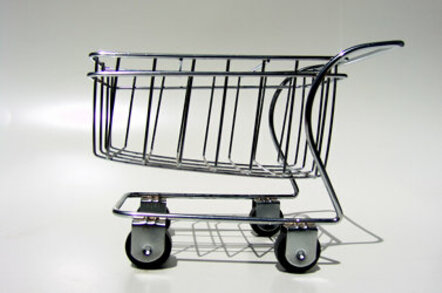 Execs and private equity backers at broadband network service provider Updata Infrastructure UK are "actively" talking to a number of third parties who they say have expressed an interest in the business.
San Francisco-based LMS Capital splashed £6.2m for a 53.3 per cent stake in Updata during the summer of 2009, in support of a management buy-out.
Joel Greenwood, a senior M&A partner in Deloitte's corporate finance practice, was tasked with selling the business during the summer. The Channel's sources reckon the list of potential buyers has now been whittled down to a handful.
Updata designs and builds WANs for local councils, connecting various sites, and pipes broadband to them. It also sells managed infrastructure services and voice and data comms.
The customer list includes Bedfordshire, Dorset, Essex, Herefordshire, Kent and Pembrokeshire county councils and the Welsh Assembly.
Talking to The Channel, Richard Bennett, managing director at Updata, said: "There is a lot of interest in the business on the back of a number of fairly sizeable recent events."
"We are finalising our accounts which will show we had an excellent 2013," he added. "It is an interesting business for people who like the sector, and probably isn't an enormous amount of choice out there."
Yet he denied suggestions from sources that it had reached a short list of bidders: "We've not down selected anybody yet".
The company started life in 2001 in Denmark as Updata Infrastructure before expanding to Blighty.
The UK operation now has 250 exchanges serving around 2,600 end sites. It is one of 12 accredited suppliers on the Public Services Network.
Surrey-headquartered Updata's services are also believed to be used by other channel businesses including Daisy Group and Kcom.
Turnover for fiscal '12 ended 30 June was £23.7m, up 6.7 per cent year-on-year with recurring revenues contributing 78 per cent. EBITDA fell to £4.4m from £4.9m.
A steep rise in admin expenses hit operating profits, which fell to £1.1m from £2.47m.
The directors stated in the fiscal '13 report that headcount grew by 20 per cent in the year from 65 to 78, and the firm invested in a nationwide MPLS core for multiple sites with remote workers.
LMS did not respond to a call for comment and Deloitte was unavailable to comment. ®
Sponsored: Minds Mastering Machines - Call for papers now open