Eat our dust, spinning rust: In 5 years, it'll be all flash all the time
All-flash data centres are the way forward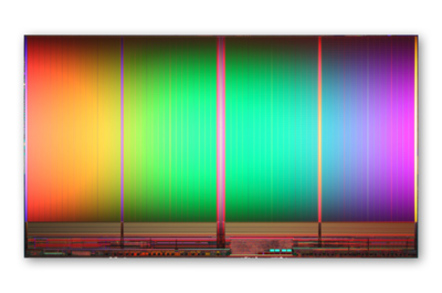 Blocks and Files El Reg's futorologists have looked into the data centre storage area and foresee the banishment of disk drive spindles starting within five years.
Put bluntly, disks suck. They are slow, they fail, they suck up electricity and floorspace. CIOs of companies with performance-focussed data centres don't want disks. They look at all-flash arrays, the generation one products appearing, and they see a tantalising vision: data centres with not a single spindle in them, not one.
Organisations like Bloomberg have CIOs building next-generation data centres and looking to get 10-15 years of life out of them. They are hearing from suppliers who have seen Intel's flash road maps talking of 24TB PCIe flash cards coming in the near future, and of flash electricity needs decreasing.
This density increase indicates to flash array suppliers that a full rack of flash holding 10PB is a feasible idea within five years. Such an all-flash rack would crucify racks of hard disk drives; no contest.
Software abstractions could make it play nice in the software-defined data centre too.
For any high-end storage array maker this means that all-flash racks will kill demand for their products; EMC VMAX/VNX, Dell Compellent, HDS VSP/HUS, HP 3PAR, IBM DS8000, NetApp FAS 6000, etc. Hard disk drive arrays will be automatically disqualified.
If they choose not to play in this space because of product cannibalisation concerns they know their competitors will, as will the surviving flash startups - Pure, Solidfire, Violin, Whiptail (Cisco) for example. The mainstream array vendors cannot afford not to play in this space.
That means inventing or buying a new array - EMC XtremIO, NetApp FlashRay, IBM TMS - or do a flash total organ transplant of an existing array and re-write drive access software, as did HDS with VSP/HUS HAF, HP with 3PAR 7450 and Dell with all-flash Compellent.
A titanic struggle is beginning for supply of flash storage to data centres. Existing mainstream disk drive arrays face the end of their useful lives in five years' time, compared to the performance-focussed ones. And that means fast SAS and SATA hard disk drives will wither away from that market as well. Believe it. ®
Sponsored: Minds Mastering Machines - Call for papers now open