Whovians, your Doctor needs you: Take back the Day from One Direction
Tousled-haired pop tarts can't get away with this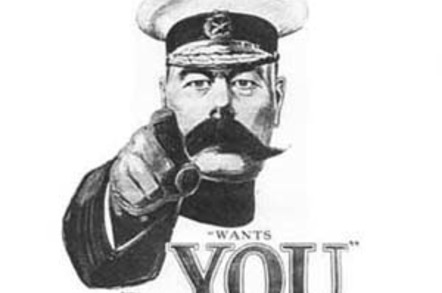 The Register is issuing a call to arms after learning that the jeggings-clad, floppy-haired boybanders in One Direction, who would never hurt you girl, have decided to livestream seven hours of caterwauling the word "baby" on the very day that Whovians celebrate a half-century of The Doctor.
The 23rd of November marks the release of the sobbing pre-teens' imaginary boyfriends' latest album, Midnight Memories. They have launched an event called 1D Day and will broadcast "a whole host of special features, celebrity guests and content created by you".
Whovians, however, have declared a D Day of their own and are backing a protest group which wants to send the Doctor Who theme song to number one the day after the anniversary.
A Twitter mob has already coalesced using the hashtag #GiveTheWhoviansBackTheirDay.
Here's what they are saying:
1D should be EXTERMINATED ! Such a disgrace One Defecation got its day #givethewhoviansbacktheirday

— Jonathan Roger (@jojo2lalune) November 7, 2013
WHAT'S SO SPECIAL ABOUT NOVEMBER 23RD FOR DIRECTIONERS? NOTHING. 50 years. 50 YEARS MAN. #givethewhoviansbacktheirday

— Reece Fry (@FrydReece) November 13, 2013

50 year old sci-fi show with millions of followers vs. a lame boyband #GiveTheWhoviansBackTheirDay

— Catzy Munster (@Munsterish) November 14, 2013
#givethewhoviansbacktheirday pic.twitter.com/VsOOuop0pB

— Ellie Debortoli (@EllieDebortoli) November 14, 2013
Lest you have any doubts: Whovians are facing a monstrous enemy. The One Direction "fandom" is a rather, erm, passionate group of young people. The Directioners have already threatened death and rape to anyone who dares insult their favourite group of pretty boys.
Last time a One Direction single was released, preteen fans around the world worked in organised shifts to click on the boys' new video so it would rocket to the top of the charts. Some unchaperoned Directioners even invaded Apple Stores and played the song on every computer, just to get a few extra clicks.
If you think you're up to the challenge of taking down the shock troops of Simon Cowell's evil empire, click here.
In the words of Theodore Roosevelt: "It is hard to fail, but it is worse never to have tried to succeed." Your country needs you. ®
Sponsored: Minds Mastering Machines - Call for papers now open