WHO was it that TAMED the WOLF? Heel, Rex! No! Aarrghh!
Bit of a bone of contention, that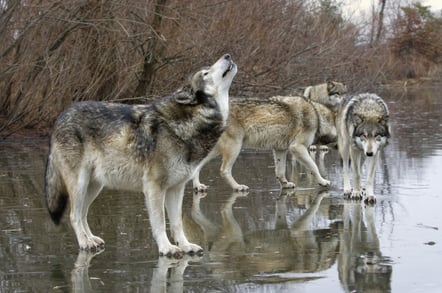 A boffinry brawl is taking place over the origin of the domesticated dog, with a new study suggesting that man's best friend came from Europe, not from the Middle East or East Asia as previously thought.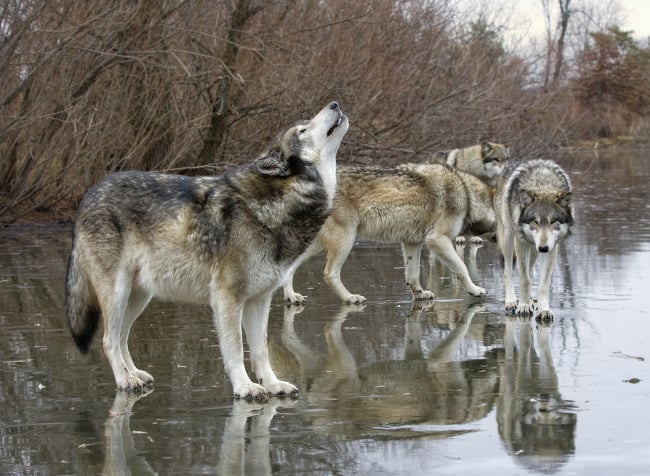 Researchers led by Olaf Thalmann of the University of Turku in Finland used prehistoric genomes to come to the conclusion that European hunter-gatherers turned wolves into friendly Fidos around 20,000 to 30,000 years ago, throwing fresh fuel on the fire of a debate that's been going on for years.
A study published over the summer suggested through whole-genome sequencing of grey wolves and Chinese indigenous dogs that mutts were brought into the home in China 32,000 years ago, while another study from three years ago used genome technology to place the origins of Canis lupus familiaris in the Middle East.
The newest research used molecular techniques to take DNA out of fossil remains, such as bones and teeth, from the earliest dogs in Europe, Asia and America, dating back to 36,000 years ago.
The boffins investigated the mitochondrial genomes of 18 ancient wolves and dogs and compared them to modern wolves and dogs and found that modern dogs were most closely related with ancient European canines.
"We found that instead of recent wolves being closest to domestic dogs, ancient European wolves were directly related to them," said Robert Wayne, a professor of ecology and evolutionary biology at UCLA and senior author of the research. "This brings the genetic record into agreement with the archaeological record. Europe is where the oldest dogs are found."
The question has been a bone of contention with scientists because of the difficulties in distinguishing between the fossils from dogs and wolves, given that the earliest dogs were so closely related and likely bred with wolves.
Wayne also worked on the study that put domestic dogs' likely origins in the Middle East back in 2010, but said that result had probably been caused by interbreeding.
"When we previously found some similarity between Middle Eastern wolves and domestic dogs, that similarity, we are now able to show, likely was the result of interbreeding between dogs and wolves during dog history. It does not necessarily suggest an origin in the Middle East," Wayne said.
"This alternative hypothesis, in retrospect, is one that we should have considered more closely. As hunter-gatherers moved around the globe, their dogs trailing behind them probably interbred with wolves."
The team thinks the new evidence pointing to dogs' origins in Europe is strong, but still want to back it up by analysing genetic sequences from the nucleus of the cell, which has roughly two billion base pairs compared to the approximately 20,000 base pairs found in mitochondrial DNA. However, this is difficult to do with ancient bones as the nuclear DNA tends to become degraded.
"This is not the end-story in the debate about dog domestication, but I think it is a powerful argument opposing other hypotheses of origin," Wayne said.
The full study, "Complete Mitochondrial Genomes of Ancient Canids Suggest a European Origin of Domestic Dogs", was published in Science. ®
Sponsored: Minds Mastering Machines - Call for papers now open