Chromebooks, phones ... how PC maker Asus hopes to stay in the black
Profit slumps by a quarter, but slim lappies and small fondlers are still cool, right?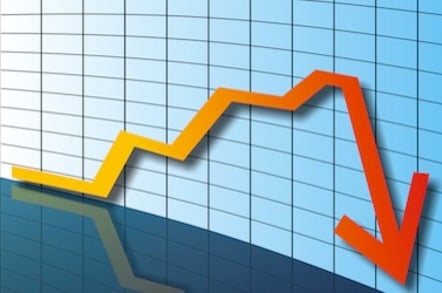 Trade has been brisk for Taiwanese slab-cum-notebook builder Asustek, but the shine has not yet returned to its financial figures.
According to fresh paperwork filed by the company, sales for the third quarter of 2013 came in at NT$107.44bn ($3.6bn, £2.2bn), a slide of four per cent on the same period a year ago but a gain of 19 per cent on previous quarter.
The bottom line was down a whopping 26 per cent on the same three months of 2012 to NT$4.94bn ($167m, £104m), and up four per cent on the second quarter of 2013.
As it stands, notebooks and hybrid computers (laptops that turn into touchscreen tablets) account for 57 per cent of sales, the EPAD fondleslab represents a fifth, with motherboards, expansion cards and "others" accounting for the remaining 23 per cent.
The latest results come after a promising start to the year when Asustek looked to be surfing the slab sales swell better than most of its traditional-PC maker rivals. But the summer quarter was rough on Asus, with personal computer sales declining 21.2 per cent year on year. The biz staged something of a recovery in Q3 2013, rising ten per cent in that market.
According to the Taipei Times, Asustek CEO Jerry Shen told investors he planned to launch new smartphones at CES 2014 and Google-powered Chromebooks in the next quarter.
"We remain optimistic about the desktop and laptop market, but our priority is to make the company's smartphone business turn a profit next year," CFO David Chang added. Asustek hopes to shift 5 million smartmobes next year, up from 1 million in 2013, we're told. ®
Sponsored: Minds Mastering Machines - Call for papers now open