Amazon forms THE VIRTY DOZEN to assassinate rival flash cloud servers
Bezos & Co bets big on solid-state drives, undercuts Rackspace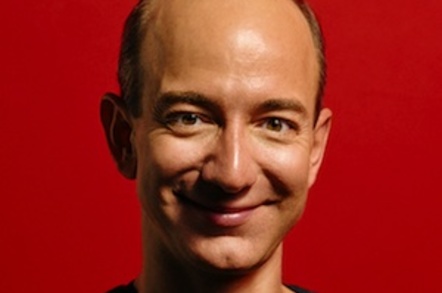 re:Invent 2013 A week after Rackspace launched its own range of flash-stuffed cloud servers, Amazon has come along and, as usual, ruined the market by pushing out a dozen instances that are bigger, faster, and cheaper than what its competitor offers.
The new instances were announced by the web bazaar's chief technology officer Werner Vogels in a keynote speech on Thursday, and sees Jeff Bezos' Virtualization Palace push out 12 new servers at low, low prices.
The virtual machines consist of five "compute-optimized" configurations, two general purpose ones, and five as-yet-unpriced high-bandwidth "i2" instances. Amazon will use solid-state drives across the majority of the new bit-fiddlers as it tries to reduce the variability of its instances and increase performance.
As usual, Amazon's new prices will ripple through the industry and lead to reprisal price cuts by rivals such as Microsoft and Google, but Rackspace's just-launched Performance Servers have already been walloped by the move.
For instance, a Rackspace "Performance 2" server with 30GB of RAM, 300GB of SSD, and 8 vCPUs costs $1.36 an hour, versus Amazon's "C3.4xlarge" instance which has 30GB of RAM, 320GB of SSD, and 16vCPUs for $1.20.
The difference of $.16 may seem minor at first glance, but when you factor in the further cost cuts for AWS from reserved instance pricing or spot markets, these gaps are profound – and will sap Rackspace's business over time.
Further details of the new instance specifications and pricing are available on Amazon's site. In an unusual turn for the internet giant, it is not publishing prices on the new batch of five "i2" instances, which are powered by heavyweight 2.5Ghz Intel Xeon E5-2670v2 processors and feature advanced networking capabilities.
These systems will drive further price changes in the wider cloud market, and likely yield price changes from Google and Microsoft in time. ®
Sponsored: Minds Mastering Machines - Call for papers now open