Ten top stories from New Who
More DVDs to watch to celebrate 50 years of Tardis travel
The Unquiet Dead

Doctor Who is always at its best when the Doctor doesn't actually know where the Tardis is going to take him, or it drops him in the right place but the wrong time, or vice versa. Long-time Who fan Mark Gatiss knows that, so his first script for the show relies on that very trick to put the Doctor and Rose in trouble.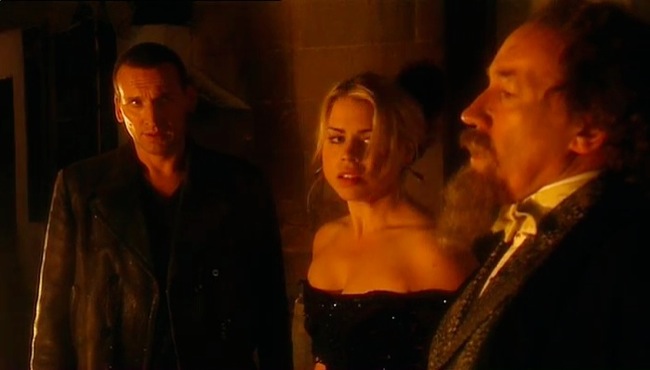 Source: BBC
In this case, the bother is the reanimation of the freshly dead by the gaseous Gelth, a race of beings left homeless by the Time War that proceeds the series in the New Who continuity.
Gatiss' fondness for the Gothic comes through clear. He nicely taps Victorian spiritualist sensibilities and the period's funeral fetish so who else could our heroes gather along the way but Charles Dickens, who latches on to the Doctor the way so many of the show's better companion characters always have.
Vincent and the Doctor

Charles Dickens, William Shakespeare, Queen Victoria, Winston Churchill, Madame Pompadour, Agatha Christie - encountering historical figures has been a particular theme of New Who. Whereas the classic series was happy enough for the Doctor to name drop, the reboot has keenly shown the Tardis crew sharing adventures with them.
And none more affectionately than Richard Curtis' Vincent van Gogh story, which more than any of the others attempts to get under the skin and, in particular, into the head of its namesake.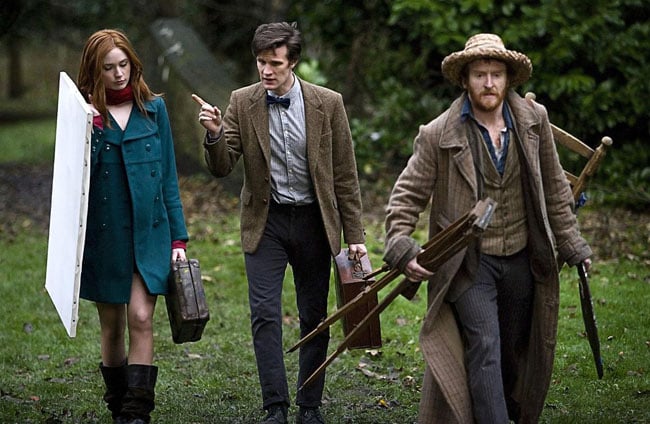 Source: BBC
Apparently, the co-creator of The Black Adder had wanted to write a piece about the tortured Dutch artist for years, but presumably kept getting sidetracked into writing drippy but phenomenally successful rom-coms. No sign of those here, though Vincent does take a shine to the equally red-headed Amy Pond. She's more than able to cope with his clumsy, boozy advances.
Curtis' notion of a monster only one man can see is a neat metaphor for mental illness, but he's able to make it sufficiently real and vulnerable to the Doctor's bodged-up gadgetry for the story to work as a good, kid-friendly Who story too. It's a shame the Krafayis looks like a mutant turkey, but you can't have everything.
Tony Curran makes van Gogh a real person not some historical caricature. The moment when Vincent learns that his painting, unregarded throughout his lifetime, will stand among the great works of art is both magical and moving. ®
Sponsored: Minds Mastering Machines - Call for papers now open