Our MOM's LATEST EGGS: 'Looking GOOD', chuckle Indian space boffins
Mangalyaan throws off slight rocketus interruptus issue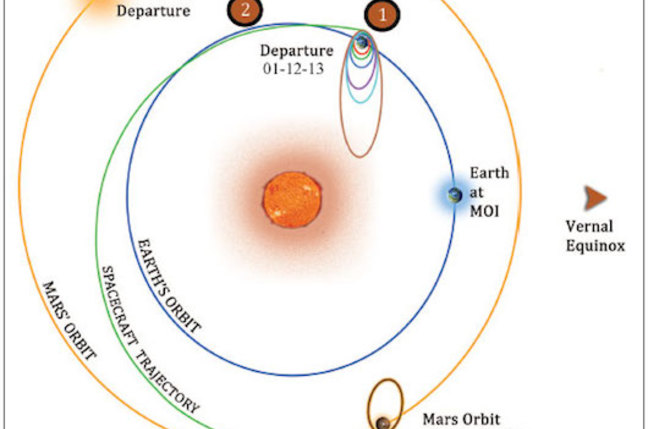 India's soaraway cunning-as-a-weasel Mars probe mission - Mangalyaan, aka Mars Orbiter Mission or MOM - is back on track. Astroboffins at the sub-continental space agency ISRO say that previous problems with the probe's fuel feed have been overcome and the spacecraft is now periodically reaching heights of more than 100,000km above planet Earth.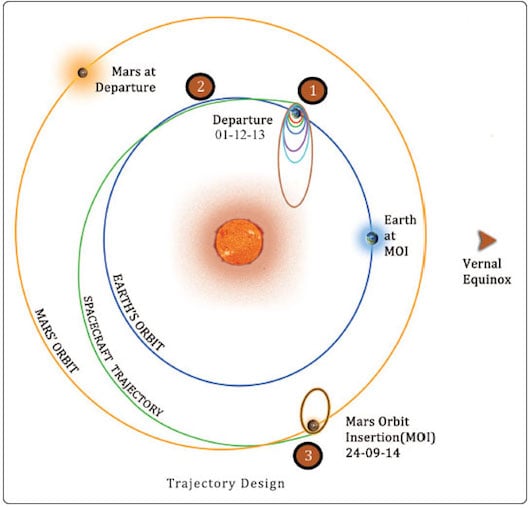 To Mars by means of eggs
According to ISRO:
Fourth supplementary orbit raising manoeuvre of Mars Orbiter Spacecraft, starting at 05:03:50 hrs(IST) on Nov 12, 2013, with a burn Time of 303.8 seconds has been successfully completed.The observed change in Apogee is from 78276km to 118642km.
That may not seem like much progress in terms of the distance to Mars, but all is well. MOM, for budget reasons, did not take off aboard a launcher with enough grunt to simply fling it out of the Earth's gravity well en route to the red planet. Instead the cunning probe is rounding Earth in a sequence of egg-shaped orbits, gradually cranking up the height of its apogee (maximum distance from Earth).
When a sufficiently lofty height has been achieved, MOM will dive down and screech past the mother planet in a cunning "slingshot" manoeuvre, using Earth's own gravity to fling itself away again with enough force to finally escape. This will naturally cause a reactive pull against the planet, slowing us all down by an infinitesmal amount, but to all intents and purposes this lunch is actually free.
MOM will then coast through the void until it reaches Mars, where it will slow down and achieve orbit by a reversal of the same process by which it departed Earth. It will then settle down to do some science.
After the crafty probe's rocket hiccupped while hoisting orbits yesterday, however, there was some concern that the great journey was over before it had properly begun. But the unflappable boffins of ISRO never seemed seriously worried, and their confidence now appears to be justified as Mangalyaan is once more back on track. ®
Sponsored: RAID: End of an era?