Personal web and mail server for Raspberry Pi seeks cash
YOU don't need no steenking cloud or hosting company, say ArkOS devs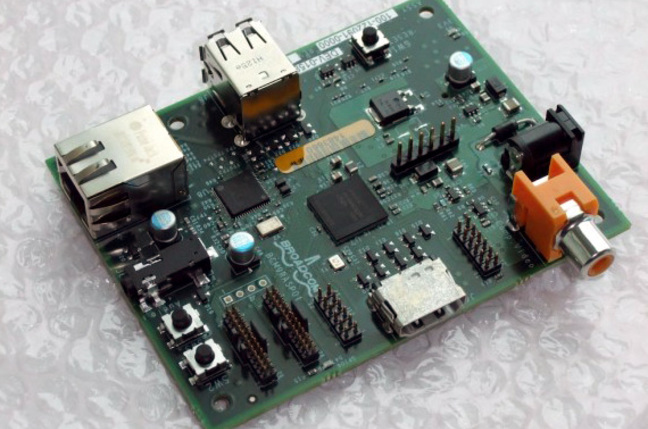 A project that aims to turn the Raspberry Pi into a personal web and mail server has stuck out its hand for crowdsourced cash so it can finish off its platform.
ArkOS, for that is the service in question, promises a cut of Arch Linux customised so that if offers an easy-to-use web server and mail server capable of running on a Raspberry Pi. The developers behind the project aim to "provide services that make self-hosting software easier for people on home connections, such as integrated dynamic DNS service, port proxies, etc." Those services will be accessible through "Genesis", a web-based control panel for the servers that is intended to remove "the knowledge gap required to self-host data". Samba's also a part of the project, to help users access data on the Pi from PCs.
The developer behind the project, a Canadian chap named Jacob Cook, likes the idea of ArkOS because he's not happy with the likes of Google, social networks, hosting companies or even WordPress holding his data. ArkOS, he writes, will allow netizens to "bring their data back home and retain it under their control where it belongs."
At this point cunning Reg readers might be wondering just how safe their data would be on a Raspberry Pi. Enter the crowdfunding project, which Cook says will help him to finish off ArkOS and also get it up and running on more robust hardware so it can handle more traffic and more easily access better storage systems than run happily on a Pi.
Having said that, Cook says ArkOS will be fine for "light to medium personal use" and should handle "a personal blog that you share with members of your family or your close-knit tech niche" or "your own calendar and contacts server, to keep it in sync with all of your other devices."
The crowdfunding campaign's not going brilliantly, with just 15 per cent of the hoped for $US45,000 in the can after a week. You can download ArkOS here if you'd like to play with it before whipping out your credit card. ®
Sponsored: RAID: End of an era?