Which Who to view? Pick one from two: Doctor Who twin trailers hit the interwebs
50th anniversary episode to hit telly at teatime on 23 November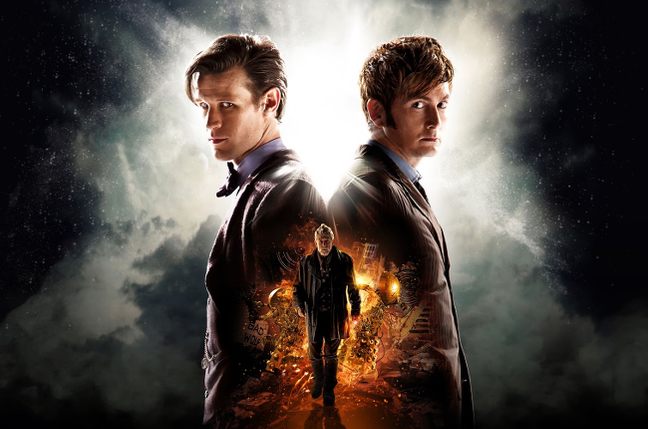 Vid The BBC has released two trailers for its 50th anniversary episode of Doctor Who, "The Day of the Doctor" and announced that it will hit screens at 7.50pm on 23 November.
The trailers premiered over the weekend on Saturday and Sunday and are now available on the BBC's Doctor Who website.
Very little plot detail is revealed, other than that all three Doctors, Matt Smith's Tenth, David Tennant's Ninth and the mysterious incarnation played by John Hurt will meet and Billie Piper's Rose Tyler seems to have a gleam in her eye Whovians might reckon is rather reminiscent of the one she had in "The Parting of the Ways"... ®
Sponsored: RAID: End of an era?