PC market bombs in Blighty as Gartner tracks plummeting shipments
UK hit hard amidst overall decline in Western Europe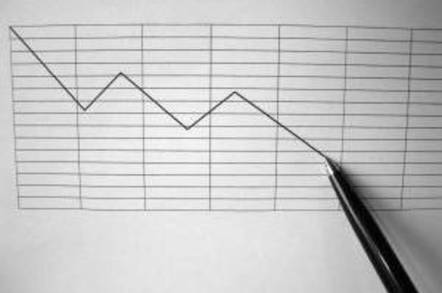 The growth in tablet sales combined with a dealer inventory dump-off prior to the release of Windows 8.1 caused PC shipments in Western Europe to drop some 12.8 per cent in the last quarter.
Research firm Gartner said the desktop and laptop market in Western Europe was declining faster than expected and would likely continue to do so in the final months of 2013 as users lapped up tablets.
Additionally, the analysts noted that anticipation of Windows 8.1 as well as the rollout of Intel's Haswell and Bay Trail chippery drew many vendors to push their existing stocks from the shelves rather than order new systems.
The figures mark a grim turn for a PC market that was already reeling from a brutal 2012 in which the market recorded a decline in year-over-year shipments for the first time in nearly a decade.
Shipments of consumer PCs were down 17.1 per cent, while business systems were down 8.3 per cent. Mobile PCs (notebooks and x86 tablets) were hit hardest with a 14.5 per cent drop, while desktop shipments declined by 9.8 per cent over last year.
The UK was particularly hard hit as shipments were down 21.2 per cent over an already miserable 2012 quarter. The report found that professional PC sales were hit the hardest with a 28.1 per cent decline in shipments, while consumer shipments were down at a 13.6 per cent clip.
"Eleven of the previous 12 quarters also showed decline in the UK PC market," said Gartner research director Ranjit Atwal.
"Overall, we expect the PC market in the U.K. to remain weak in the fourth quarter of 2013."
HP claimed the top spot in the UK, despite seeing its shipments decline by 9.1 per cent on the quarter. The company was still able to lay claim to a 21.3 per cent share of all PC shipments in the country. Dell was second at a 14.2 per cent share, despite slipping some 4.9 per cent in shipments. Lenovo was the only PC vendor to see growth, gaining 26.4 per cent on the quarter and claiming a 12.4 per cent piece of the market.
The outlook does not brighten for vendors in the UK any time soon. Gartner said that even with the holiday shopping season looming, it expects to see shipments continue their decline in the coming months. ®
Sponsored: Minds Mastering Machines - Call for papers now open