New wonder slab slurps Wi-Fi, converts it into juice for gadgets, boast boffins
Stray downloads could top up your phone's battery in future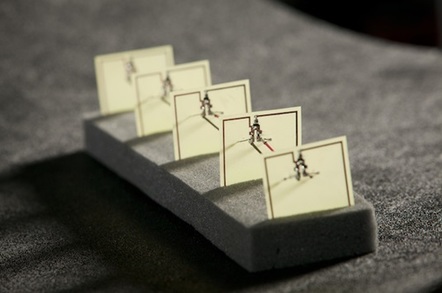 Researchers at Duke University's Pratt School of Engineering claim to have created a material that can harvest microwave signals and convert them into electricity.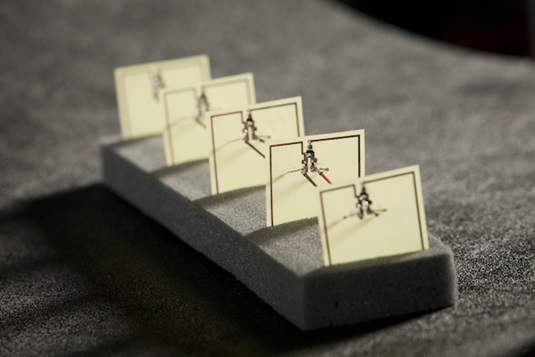 So meta ... device boffins claim harvests power from thin air
The team developed a "metamaterial", an artificially assembled material not found in nature and built for specific purpose; it can be arranged into inexpensive arrays capable of harvesting 36.8 per cent of the power from a 900MHz signal. The method, detailed in a paper in the journal Applied Physics Letters, could generate electricity from Wi-Fi networks or satellite signals.
Graduate student Alexander Katko said in a canned statement: "The properties of metamaterials allow for design flexibility not possible with ordinary devices like antennas. When traditional antennas are close to each other in space they talk to each other and interfere with each other's operation. The design process used to create our metamaterial array takes these effects into account, allowing the cells to work together."
The array built by the team was able to generate seven volts from a nearby Wi-Fi hub. By adding more antennas the voltage can be increased, they report, and used to generate power in remote locations for sensor arrays, or for people living in Wi-Fi rich areas to charge mobile devices. The research work is similar to efforts to slurp power leaked from microwave ovens.
"Until now, a lot of work with metamaterials has been theoretical. We are showing that with a little work, these materials can be useful for consumer applications," said Katko. ®
Sponsored: Minds Mastering Machines - Call for papers now open