Microsoft Excel fingering, Captain Jack Sparrow clog Minneapolis election
Ballot-counting freezes up in mayoral race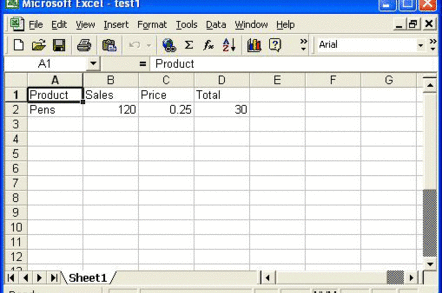 The city of Minneapolis is facing a long wait to find out who its new mayor will be as officials wade through an election clouded by a tedious counting process.
Current results show Betsy Hodges as the leader and presumptive mayor-elect in a race that is relying on hand-counts and a Microsoft Excel spreadsheet to tabulate votes.
Local news reports the tabulation of this year's mayoral race has been slowed by a combination of a large crop of candidates and the institution of a new election process that can spark multiple recounts.
Known as a "ranked choice" system, the process requires a candidate to receive more than 50 per cent of total votes to be elected. Voters are asked to choose both a primary and secondary choice, and votes are divided into a series of rounds in which the lowest vote-getter is eliminated and secondary votes are transferred until a candidate is finally able to receive more than half of the popular vote.
Unfortunately for election officials, conducting such a process could not legally be done in Minneapolis with an automated system. Rather, the city has been forced to hand-count ballots and then keep track of each round of voting using an Excel spreadsheet.
According to news station KARE, election regulations prevented the use of an automated counting system for this year's mayoral elections.
Further complicating matters was the glut of candidates. Facing a crowded field which included names such as Captain Jack Sparrow, Bob "Again" Carney Jr, and Abdul M Rahaman "The Rock", the process of whittling down the votes to determine a winner has slowed the multi-round process and drawn out the count longer than expected. ®
Sponsored: Minds Mastering Machines - Call for papers now open