BlackBerry flings John Chen $89 MILLION to save troubled firm
Ex boss Heins will get around 14m beans on his way out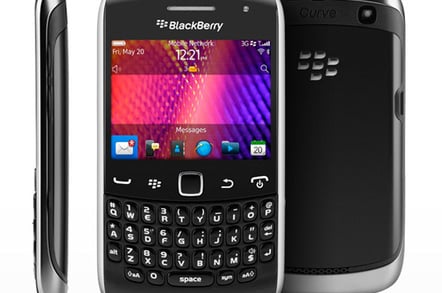 BlackBerry has announced that its new chairman and interim chief John Chen will get $3m in salary and bonuses as well as stock options worth around $86m.
The floundering mobile phone firm surprised everyone earlier this week when it said that instead of selling itself off to Fairfax Financial Holdings, it was going to axe chief exec Thorsten Heins and look for a billion-dollar bond deal to get some cash to keep going.
The Canadian company appointed Chen as the new executive chairman and the interim chief exec, pending a search for a more permanent boss. Chen will get a million dollar base salary and be eligible for a performance bonus of $2m, as well as getting 13 million shares that will vest in stages over the next five years. At BBRY's current price of $6.66/share, that makes Chen's package worth $86.6m.
Meanwhile, Heins will probably get a termination payout of around $14m, based on the terms of his employment in company filings.
In a filing yesterday with the Securities and Exchange Commission, BlackBerry outlined a bit more detail on how its new plan to refinance will work, although it didn't say how it was planning to turn things around with the cash injection.
Fairfax will orchestrate the billion dollar bond deal, investing $250m in BlackBerry debt, while Canso Investment Counsel puts in $300m, Mackenzie Financial pays $200m, Markel Corporation and Qatar Holding invest $100m each and Brookfield Asset Management contributes $50m. Fairfax also has the option to arrange for another $250m of debt within 30 days of the deal going through.
The transaction is expected to be completed within two weeks. If it hasn't closed by November 27, any of the parties can abandon the deal. However, if BlackBerry finds a buyer for itself before the deal is done, it will have to hand over a break fee of $250m to the investors, or pay $135m to get out of the deal if it finds a white knight within 30 days of the deal closing.
While it was happy to reveal the terms of the deal, BlackBerry's board didn't go into much detail on what the company was planning to do next.
"Some of the most important customers in the world rely on BlackBerry and we are implementing the changes necessary to strengthen the company and ensure we remain a strong and innovative partner for their needs," said the board's chair, Barbara Stymiest. ®
Sponsored: Minds Mastering Machines - Call for papers now open