New plan: Sell Amazon cloud monitor tool, hope Amazon is OK with this
ExtraHop thinks there's gold in them thar virtual mountains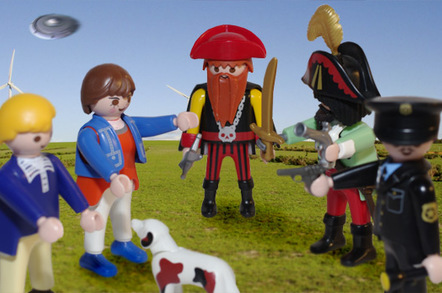 ExtraHop Networks has launched a monitoring product on top of the Amazon cloud and is gambling that Bezos & Co won't produce a cut-price mimic if it finds success.
The "ExtraHop for Amazon Web Services" tool was announced by the company on Wednesday, and works like this: it will offer a virtual network appliance that can be embedded in AWS infrastructure to monitor layers two through seven of packet chatter between cloud assets. This is its first ever cloud paid-for product, and so it has gone for the biggest pile of potential money – Amazon.
The tool can plug directly into Amazon's "CloudWatch" monitoring service as well, to provide a supplement to the slightly thin information that Amazon itself makes available.
Where CloudWatch can feed customers data on CPU, disk IO, and bandwidth usage, ExtraHop can provide additional detail such as layer-four TCP analysis, HTTP payload data, API calls, database processing performance, and so on.
With this, the company is gambling that Amazon won't clone and undercut its approach – something that Bezos and Co are alleged to have done in the past.
"For our part we believe that our wire data analysis capability is defensible," ExtraHop chief Jesse Rothstein, said. "We put considerable engineering into our technologies – it's the result of years and years of development. Only now are we bringing it to the public cloud - Amazon would have some work to do to duplicate that functionality."
The technology can grab information from Amazon's elastic load balancing and auto-scaling services, as well as monitor how traffic flows through the cloud.
The idea is that because the company has a reasonable on-premises install base, it can get companies to lay out between $661 and about $1,800 a month to get a service that can analyze packet flow between cloud services and on-site kit. Pricing varies according to the type of virtual appliance (the EH1000V or EH2000V) and how many features and VMs are used and monitored.
But with a wealth of other monitoring services available for clouds ranging from Newvem to network specialists Boundary, why would anyone pick ExtraHop?
The company thinks that because it specializes in wire data, its tools are best situated to monitor and flag the variable performance of cloud services.
Amazon Web Services is holding its second-ever major conference next week and El Reg will be there, at which point we will find out whether ExtraHop can breathe a sigh of relief or will find Bezos & Co breathing down its neck with an expanded monitoring service. Given that Amazon owns and operates the IT gear on which its cloud rests and has sophisticated internal monitoring tools, but ExtraHop is gambling that Bezos & Co won't shell out the expense necessary to expose this to the cloud admin. ®
Sponsored: Minds Mastering Machines - Call for papers now open