Build your own mobile network for the low, low price of US$2,000
*Spectrum license not included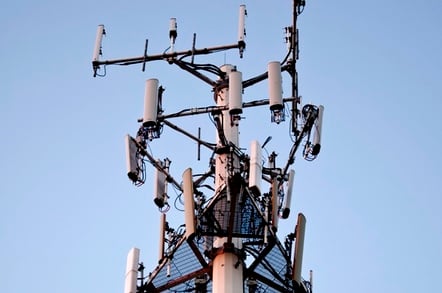 Universities and mobile network engineers can have a crack at service development for around $US2,000, courtesy of a development kit launched by Range Networks.
The open source mobile systems vendor is designed to provide a quick entry point for developers and experimenters: along with the OpenBTS network environment and the familiar Asterisk server, it includes a 100mW radio set and two GSM phones (pre-programmed SIM cards included).
The idea is to get a system up and running in a few minutes so the user can get to work on the serious business of fooling around with its internals. The radio kit runs OpenBTS and Asterisk on an Ubuntu server, and loads up a basic comms configuration at startup. Once the handsets are registered to the network, they appear as straightforward SIP clients on the VoIP network.
As Range Networks' COO Faith Sedlin told The Register, "as far as we know it's the lowest-price software-defined radio available … you can fire it up, then take OpenBTS and develop whatever you want".
The target markets, she said, are developers such as university computer science and electrical engineering departments, as well as the maker community and mobile network application developers. Sedlin cited applications such as IVR, telemedicine and in-store POS as already in development by the company's customers.
She said users only need Linux and Asterisk to get going with the kit, adding that an understanding of SDR (software defined radio) would also be useful. ®
Sponsored: Minds Mastering Machines - Call for papers now open