Microsoft CEO shortlist down to EIGHT ... appropriately enough, perhaps
Who wants Ballmer's sweaty seat? The prodigal, the revhead or the server wonk?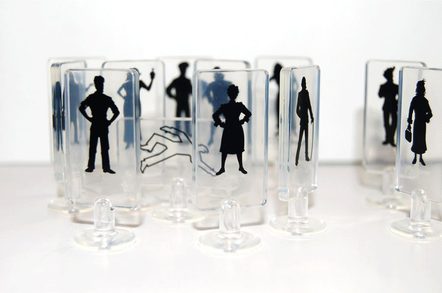 Microsoft's search committee has reportedly drawn up a shortlist of eight candidates to replace Steve Ballmer.
Reuters reports the list includes three internal candidates: prodigal returner Stephen Elop, former Skype leader Tony Bates and cloud and enterprise supremo Satya Nadella.
The one outsider Reuters mentions as having made the list is Ford CEO Alan Mulally, who would be tapped for his turnaround expertise rather than tech savvy. Former CSC man Mike Lawrie is mentioned as a possible candidate for the same reason, but isn't on Reuters' list of those who've made the final cut.
Past speculation about Ballmer's replacement has seen the names of various folks with top-level experience at HP and Oracle bandied about, but with even Microsoft founder Paul Allen's investment company calling for a radical shake-up of the company and activist investors desirous of Bill Gates' head on a platter, old-school computer industry types may not be the best fit.
Ballmer's said he'll hang around for another year, so there's no particular rush to get someone into his seat. Unless you're without a gig, like former SAP man Shai Agassi whose electric car outfit recently went titsup. And while we're getting speculative, might EMC's "cloudfather" Joe Tucci have made the list? Yes, Tucci's signalled his own retirement plans, but no-one's done a better job at turning a monolith into a foundation. A quick five-year mission to re-build Microsoft could be an amazing career capstone. ®
Sponsored: Minds Mastering Machines - Call for papers now open