Australia hobbles self in tech tax chase
Some tax revenue is 'unrealisable' says new money minister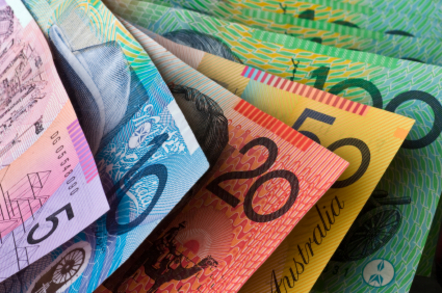 Australia's new government will not pursue an initiative its predecessor advanced as a way to crack down on technology companies' tax-minimisation schemes.
Australia's newly-elected treasurer (think Chancellor of the Exchequer for UK readers, Secretary of the treasury for those Stateside) Joe Hockey today announced a raft of tax measures, among them a decision to move more cautiously in pursuit of multinational tax avoiders.
Hockey's speech accompanying the announcement did re-enforce the new government's commitment to action on transfer pricing, a practice implemented by many tech companies in Australia with the result that local buyers actually transact with an offshore entity. Australia is "greatly concerned about transfer pricing and intends to handle it in G20," Hockey said.
But the announcement we've linked to above also mentions the new government will not change Australia's "thin capitalisation" rules that previous assistant treasurer David Bradbury identified as one of the ways multinational companies can avoid local tax obligations. The new government will not implement previous plans to deny some deductions the previous government felt would help to recoup tax, with Hockey saying "the revenue is essentially unrealisable and it would impose unreasonable compliance costs on Australian businesses."
Readers with a conspiratorial bent might at this point care to recall that News Limited has an infamously complex multinational structure with some of its entities based in Australia while others reside in various nations about the globe. Such readers might also be interested to know that News' various antipodean organs expressed universal and effusive enthusiasm for the election of the new government during Australia's election campaign. Vulture South fears that such readers may join the dots in ways that may not represent a balanced assessment of the available facts, so we'll conclude with Hockey's words to the effect that thin capitalisation changes will be subject to " … a targeted anti-avoidance provision after detailed consultation with stakeholders."
"Details of this consultation will be announced before the end of the year," Hockey says. ®
Sponsored: Minds Mastering Machines - Call for papers now open