Cash-blackhole Twitter will shower itself in gold by 2015, investors told
#Blabbergasm predicts yet more money to be sucked out of proper media. Yay!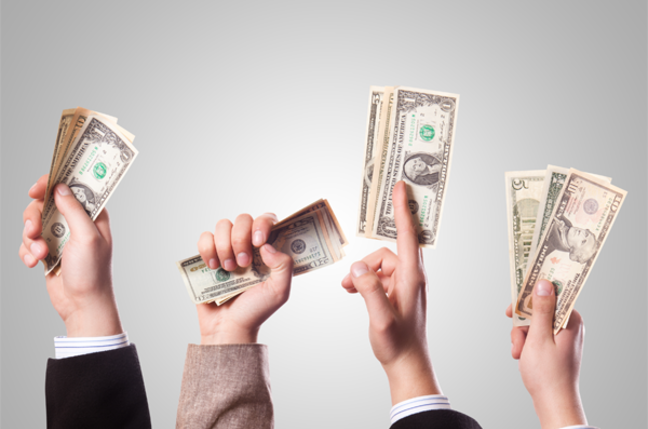 Twitter has never been able to secure any profit from its operation since its inception in 2006, but investors claimed today that the would-be ad platform's finances could change seriously over the course of the next two years – to the tune of $200m.
According to a report from USA Today, two investors, talking on condition of anonymity, have said that underwriters working on the micro-blogging company's IPO have laid out a sunny forecast for Twitter come 2015.
By then, it could be reeling in sales of around $1.24bn and adjusted earnings, before interest, tax, depreciation and amortisation of $200m, according to private predictions from one of Twitter's banks.
In 2014, revenue - it has seemingly been predicted - may hit $950m and adjusted EBITDA could shoot up to $80m.
Such details are, of course, crucial to helping banks pin an accurate valuation on outfits subject to high levels of investor interest in shares ahead of companies going public.
On Sunday, Twitter raised its IPO share price range to $23-$25, signalling a confident response from investors before it floats on to the New York Stock Exchange on Thursday.
At the debut of its initial public offering process, Twitter issued a more guarded stock price range when it said in a regulatory filing that it wanted $17 to $20 per share.
It also revealed that at the end of June this year its net losses stood at $69m and warned that revenue growth could in fact slow down as its user base of around 215 million monthly active peeps plateaus or, worse still, begins to tumble. ®
Sponsored: RAID: End of an era?