Sources: Azzurri coughs £1m to end O2 call centre spat
Integrator 'failed to give nod that customers were leaving', claim insiders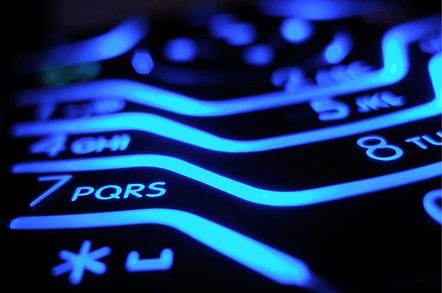 Azzurri has settled a seven-figure dispute with O2 after a financial spat erupted over a Glasgow call centre it runs on behalf of the telco, well-placed sources have told The Channel.
Under the multi-year outsourcing agreement, Azzurri - an O2 Centre of Excellence partner - was paid a fee to run a support desk for O2's small biz customers.
But loquacious folk close to the matter claimed Azzurri had failed to tell the operator that some of those customers were fleeing its network.
There was a "big fallout" when O2 realised this, said a source close to the situation, "Azzurri lost a large number of these customers".
Another told us, "O2 carried on paying a flat fee but they should have cut that in line with the [customer] churn".
Sources claimed that O2 had therefore "overpaid" for support, and estimated the so-called overpayment at between £3m to £4m, but said that the south coast-based integrator had settled the matter with a sum that was substantially less, believed to be nearer to £1m.
Only last month Azzurri backers wrote off tens of millions of pounds of debt, taking it from £103m to £45m. Interest-bearing debt was cut to £25m giving the integrator more breathing space. This is the second refinance in two years.
It is not clear how many customers walked away but unrest was noted on an O2 forum back in 2011 when small biz firms complained they were not told that Azzurri had taken over the running of the call centre.
"Heck I didn't realise that I was actually on Azzurri [until] it was too late," said one contributor named Dexter.
We put the issues to Azzurri and CEO Vim Vithaldas, who sent us a statement. "In line with normal business practice, we do not comment on commercial matters relating to our customers, partners and suppliers."
We are awaiting comment from O2 and will update when we hear more. ®
Sponsored: Learn how to transform your data into a strategic asset for your business by using the cloud to accelerate innovation with NetApp