Forget 'Call of Duty: Ghosts' - how does its rival from EA stack up?
Decent, decent - but you'll want a new console or top-spec PC
Master blaster
Long-standing fans of the series won't find many surprises of course, with BF4 sticking to the old adage of "if it ain't broke, don't fix it". So it comes as no shock to find out that all of the above match types involve rather a lot of vehicular combat which is where the franchise shines.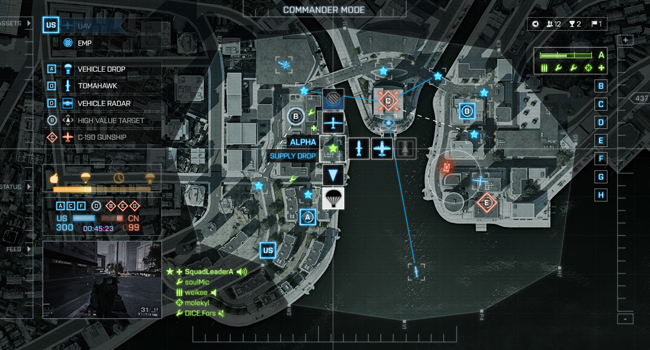 Take command and conquer
Players looking for a more Call of Duty-esque experience might also be interested to hear about the Domination and Defuse mission types, which are vehicle-free. Buying Battlefield and then eschewing its key strength seems perverse, however, but at least the addition of such modes means every player is catered for.
Newcomers will inevitably find the scale of maps and level of activity daunting at first. Audible feedback, and a handy radar, will prod you toward your team objectives.
The handy Test Range feature will also help. It lets you put both weapons and vehicles through their paces. It comes especially recommended for would-be flyboys, unless you want to be seen spiralling out of control on public servers.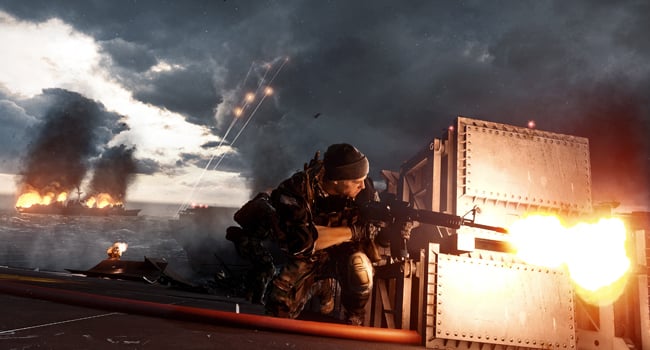 Gun ho
Give the game time and it keeps giving back. Climbing the ranks once more rewards players with a steady stream of fresh weapons and kit.
The manner in which DICE awards points also encourages a team ethic: accomplishing joint objectives and assisting team-mates often offers a surer way of levelling-up than going lone wolf.
There are irksome qualities too. My biggest bugbear is the numerous occasions I've spawned with an enemy literally right behind me. One stab in the back later and I'm plunged straight back to the battlefield overview – from where you once more choose your ideal respawn location.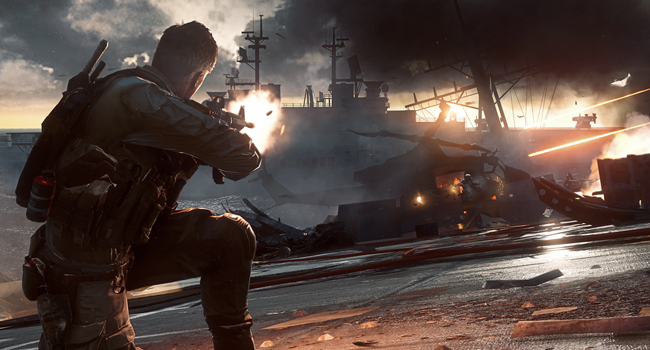 Shipping now
There's a big disparity in the weapons players have at their disposal too, with high-ranking officers making it tough for new recruits. Tanks can be a little too overwhelming at times, the devastating splash damage from their shells making a mockery of supposed cover.
The Reg Verdict
A mundane single-player experience is thankfully but a drop in the ocean of Battlefield 4's content. If it had been left out, the standalone multiplayer game might have been cheaper, but given the variety of the game's entertaining (if safe) online component, there can be little argument that the asking price still represents decent value.
My main recommendation is that anyone who owns an PS3 or an Xbox 360 but planning to buy a next-generation console should wait. Why not get the superior experience that the PS4, Xbox One or a top-spec PC will most certainly provide? ®

Sponsored: Minds Mastering Machines - Call for papers now open