China funds devs to write smog-clearing vidcam code
Air pollution and the surveillance state just don't mix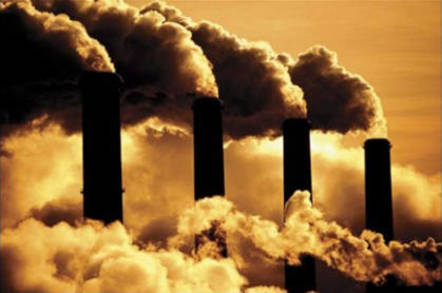 The Chinese government has been forced to ask digital experts to solve a particularly trying problem: how to adapt surveillance camera technology to see through the cripplingly thick smog that regularly blankets urban areas in the middle kingdom.
The National Natural Science Foundation of China has funded two teams of boffins with the aim of finding a solution within four years, according to the South China Morning Post.
Kong Zilong, a senior project engineer with Shenzhen Yichengan Technology, told the Hong Kong-based paper that if visibility is reduced to three metres, as it was in the city of Harbin last month, even top end cameras couldn't see beyond 10 metres.
Smog particles are apparently so thick that, unlike regular fog or smoke, they can even block infrared imaging.
Yang Aipang, a digital imaging boffin with the School of Electronic Information Engineering in Tianjin University, said that much work needs to be done.
"We need to heavily revise, if not completely rewrite, algorithms in some mathematical models. We also need to do lots of computer simulation and extensive field tests," she told SCMP.
Given the Communist Party's paranoia about the maintenance of social harmony and order, and the recent wake-up call that was the Tiananmen Square car bomb attack, the pressure will no doubt be coming right from the top to find a solution.
However, the likelihood of a terror attack being launched in Beijing or elsewhere on a particularly smoggy day is pretty low, given that the terrorists would probably have trouble seeing where they were going too.
China is entering its worst season for smog, thanks to winter days bringing on an increase in the use of domestic coal fired burners. Cold-but-still weather conditions mean more days like that seen in Harbin – which shut the entire city down – are more than likely. ®
Sponsored: Minds Mastering Machines - Call for papers now open