Secrets of Apple's mysterious Arizona sapphire factory: Our expert whispers all
How Tim Cook aims to shuffle his mountains of money around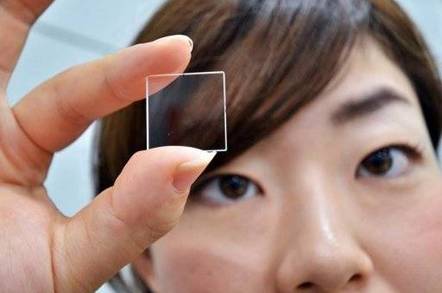 As already noted here at El Reg, Apple is spending some of its vast cash pile on setting up a sapphire production plant in Arizona.
It has not been silly enough to try and manage the plant itself – that will be the responsibility of partner mineral crystal firm GT Advanced Technologies – but it is providing a vast pre-order for the plant's production. That order then finances the plant itself and thus the production run.
As I've covered here before, there is indeed an opportunity to make sapphire significantly cheaper simply by going through multiple iterations of the manufacturing process.
In effect, the idea is very similar to the way in which silicon ingot has fallen in price from $450/kg to some $25 or so now. Make more ingots at wider girths more often and the production cost of each will come down. It's that combination of increasing expertise and mass manufacturing that does it. We've seen it in silicon and the industry predicts that much the same will happen with sapphire.
So far, so newsy: but of course much the most interesting thing about any piece of news is what it implies for the future. And it's possible to make the speculation that the way Apple is going to use its cash pile is in this manner. It's not quite vertical integration – the actual owning and operation of the plants that supply it – but financing advances in production techniques in those upstream suppliers are certainly something closely akin to it.
We've seen some vertical integration, for sure. Apple now designs its own chips based on the ARM core rather than contracting out that design to Samsung. But it is still contracting out the fabbing of those chips, currently to Samsung and (as rumour has it) to TSMC in the future. True vertical integration would mean that Apple would then build its own fab – but I doubt it will.
We could, however, imagine the iPhone giant co-financing a fab on the next generation of production technology instead. And through its financing, via that purchase order, it takes part in the building of the next generation of sapphire production.
It's not unusual in business to find yourself with a chicken-and-egg situation. You know that if you make the effort you can reduce production costs per unit substantially by upping the size of production. But you're really very unsure as to whether you can actually sell all of the increased production even at that newly lower price that is possible (in technical terms you're not sure what is the elasticity of demand for the product is with respect to price). And it is also possible that there are people out there who would just love to gobble up all you can produce at that beautifully lower price but they don't know that you can in fact do this. We do, after all, live in a world of imperfect information.
Then there are those interesting times when the two can meet: the bloke who knows how to make lots more very cheaply and the bloke who will use lots more if it can be made more cheaply. This is really what the Apple and sapphire story is about. Apple has the financial resources to be able to support GT Advanced Technologies through the construction stage and also the appetite for the material once it is being produced.
Sponsored: Minds Mastering Machines - Call for papers now open