Linus Torvalds seeks REDEMPTION for every coded SIN
Open source lord unveils Linux 3.12, floats idea of bug-fixes-only r4.0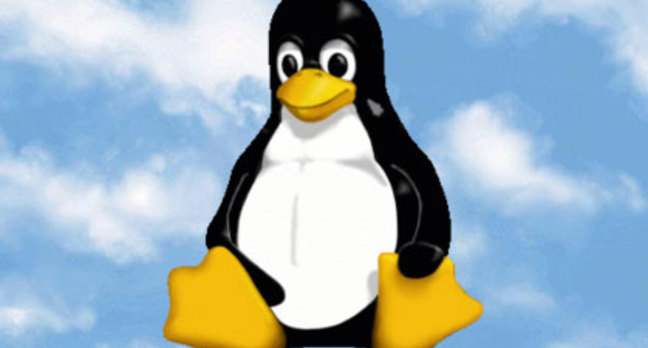 Linus Torvalds is going away this week. He's not saying where he's going, or why, but "the fact that I'll be traveling with very bad internet connection next week" was enough for the lord of Linux to push version 3.12 of the kernel out the door on Sunday.
Torvalds made the announcement that 3.12 is now with us on the Linux mailing list , saying "I didn't really want to delay the release" despite "a number of driver reverts, and … an annoying auto-NUMA memory corruption fix series, but none of it was really worth delaying 3.12 for."
The post announcing Linux 3.12 also looks ahead to a new milestone: Linux 4.0, which Torvalds has suggested could be dedicated to fixing bugs.
"I've been mulling over something Dirk Hohndel said during LinuxCon EU and the kernel summit. He asked at the Q&A session whether we could do a release with just stability and bug-fixes, and I pooh-poohed it because I didn't see most of us having the attention span required for that (cough*cough*moronic*woodland creature*cough*cough)," Torvalds writes, adding that he can't see developers being wildly enthusiastic about the idea.
Torvalds also expresses hope that with enough lead time developers might come around to the idea.
"If we have enough heads-up that people *know* that for one release (and companies/managers know that too) the only patches that get accepted are the kind that fix bugs, maybe people really would have sufficient attention span that it could work."
"And the reason I mention '4.0' is that it would be a lovely time to do that."
The Linux Lord imagines that "lovely time" could come in around a year, once Linux version numbers reach a level he doesn't like.
"I'm ok with 3.<low teens>, but I don't want us to get to the kinds of crazy numbers we had in the 2.x series, so at some point we're going to cut over from 3.x to 4.x, just to keep the numbers small and easy to remember."
"We're not there yet, but I would actually prefer to not go into the twenties, so I can see it happening in a year or so, and we'll have 4.0 follow 3.19 or something like that."
Torvalds's plans aren't set in stone: he's asked for comments on his plans. At the time of writing, the thread had just one reply and it quibbled about timing and naming rather than offering substantive suggestions. We'll keep an eye on the thread to see if Torvalds prevails. ®
Sponsored: Are DLP and DTP still an issue?