Last call for Microsoft TechDays Online
Free IT training for devs and pros, Nov 6-8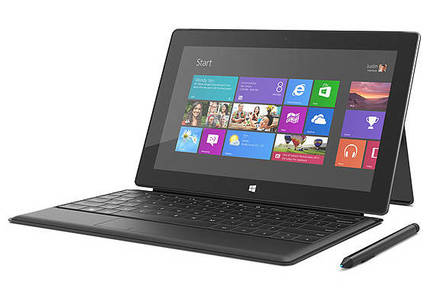 Promo So here is our final promo for Microsoft TechDays Online - which runs over three days this week from 6-8 November.
This is a lovely opportunity for IT pros and developers to explore the latest developments in Microsoft client, server, cloud, system management and developer tools technologies.
This year it comes with added incentive too: Steve Ballmer will be here to answer questions on developments in the Windows platform and its expanding family of devices. Email ukitpro@microsoft.com if you have specific questions for Steve.
And this just in, on Wed November 6 Will Greenwood will also be popping in to talk about devices he used during The British & Irish Lions tour and the Deputy CIO of Lotus F1 will be sharing his thoughts on Office 365.
The Register is a media partner of Microsoft for this free online event. And you can register online via this link.
Here's the timetable: Wednesday November 6: Windows Client Day with loads of sessions on Windows 8.1, cloud, identity management.
Thursday November 7: the focus of this day is sessions on Windows Server 2012 R2 server and management (System Center), Azure, storage and more.
Friday November 8: this day includes the latest information on Visual Studio 2013, Windows 8.1 for app dev and a guest session from Nokia on the Nokia Music API.
All sessions are fully interactive to enable you to get your questions answered in real-time from expert technology presenters from Microsoft and your peers in the Microsoft IT Professional and Developer communities.
Also there will be loads of competitions and prizes to be won. You can reserve the time in your calendar to participate in TechDays Online by registering here. ®
Sponsored: Minds Mastering Machines - Call for papers now open