HP: Our NonStop servers will be rock solid – even when running on x86
But until then, here are some more Itanium boxes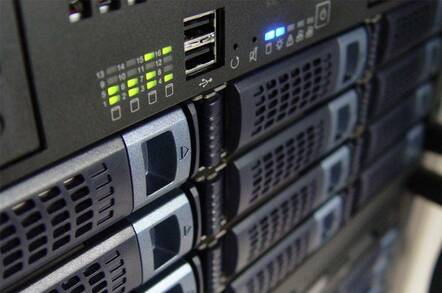 HP has announced that it plans to port its fault-tolerant NonStop server technology to the x86 architecture, in a move that should both reduce price tags in the NonStop product line and help HP further distance itself from Intel's all-but-stagnant Itanium platform.
HP is by far the world's leading Itanium vendor, accounting for more than 95 per cent of the world's Itanium server shipments. But sales from HP's Business Critical Systems group – which hawks Itanium-based HP-UX, OpenVMS, and NonStop servers – are plummeting, with revenues down 26 per cent, year-over-year, in the most recent quarter alone.
Itanium was dealt a serious blow in 2011 when Oracle announced that it would no longer produce software for the architecture, prompting HP to sue the database giant in California state court. HP eventually won that suit, forcing Oracle to continue its Itanium software line, but not before many potential customers were scared off.
HP has since tried rejiggering the configurations on the Itanium-based NonStops to get their price points down, hoping to make them more attractive to midsized customers and companies in emerging markets, but with only limited success.
Now the company says it has committed to porting the full NonStop software stack of applications, middleware, and tools to the x86 architecture.
NonStop, if you recall, is the high-availability integrated hardware and software technology that was originally marketed under the Tandem brand. HP got hold of it when it acquired Compaq in 2001, the latter company having bought Tandem in 1997.
Prior to the HP-Compaq merger, NonStop servers had been powered by RISC chips from MIPS, but the platform was relaunched on Itanium shortly after the merger completed.
HP says the future x86-based NonStop products won't replace the Itanium models, but that servers based on both architectures will be sold simultaneously. The effort is an extension of Project Odyssey, the initiative that first saw HP begin edging its mission-critical server lines into x86 territory two years ago.
There was no mention of which vendor would provide x86 chips for the new machines, and so far HP hasn't replied to The Reg's query. But based on recent offerings from the BCS group, Xeon processors seem a likely bet.
Exactly when the new systems will appear, however, is murky. HP's press release claims the effort to port NonStop to x86 is already underway, but that it only expects customers to begin buying x86 NonStop servers "over the next several years."
In the meantime, HP has offered up a couple of new entries in its range of Itanium-based NonStop servers to tide customers over. The NonStop NB56000c is the new top of the line, a four-core model that claims to offer as much as 1.5X performance as the earlier NB54000c. The NB56000c-cg, on the other hand, offers a similar performance hike in a "carrier grade" model for telecoms businesses. Both Itanium systems are available globally as of Monday. ®
Sponsored: Learn how to transform your data into a strategic asset for your business by using the cloud to accelerate innovation with NetApp