CommVault contemplates analytics play
Workflow tools to groom data for analysis apps under consideration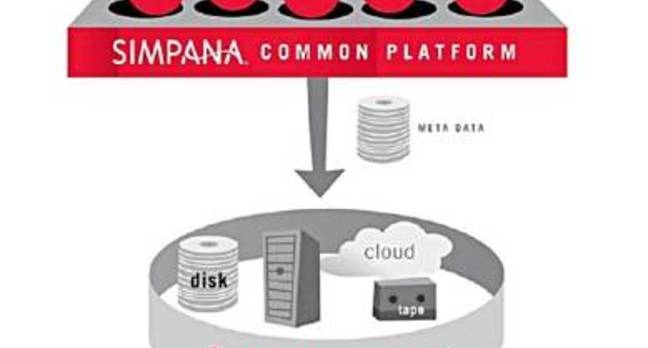 CommVault's chief operating officer Al Bunte has said his company is considering tuning its flagship Simpana product to participate in analytics workflows.
CommVault's schtick is that Simpana includes just about every data management tool one could conceivably need and gets them to work in harness, rather than offering point products that require integration. The company is also very keen on helping organisations to work with a single instance of data, rather than needing to creating more than one copy to be used by different applications. Years of big data hype and steady growth in business intelligence adoption mean plenty of organisations are now using analytics tools of one sort or another, and Bunte feels CommVault should be able to use its strengths to help them out.
His plan is to make Simpana a participant in what he calls "analytics workflows".
"I think we will use the common analytics out there," Bunte told The Reg at a press event in Sydney today.
"The typical analytic process is collect the data, correlate the data, search the data etc." Bunte thinks the fact many analytics tools are open means they can be fed data.
"The analytics guys start with go get the data, then they make a copy of the data, stick it in a database." CommVault's ambition is to take the single instance of data it manages, groom it for consumption by an analytics tool and automate its ingestion.
Bunte offered no timeframe for such a feature's inclusion.
The COO also offered an interesting insight during the event: some customers are thinking of moving from disk to tape for some storage needs. While he's yet to see a customer take the plunge, Bunte said users are once again doing their sums to calculate the cost of disk as a long-term storage medium and are finding it costs rather more than tape. ®
Sponsored: Fast data protection ROI?