The unsung heroes of the networking team: Who appreciates you?
Take five minutes and tell us what's stressing your network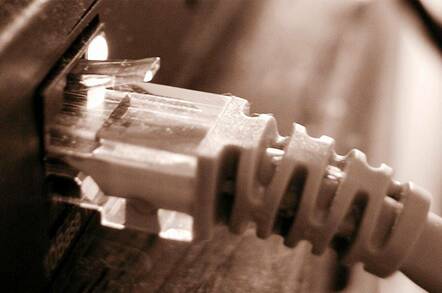 Survey time With so much focus on virtual servers, next generation storage and even new-fangled private clouds, it's amazing how little attention is normally paid to the comms implications of all this stuff. Too often, the network infrastructure is relegated to the bottom of the pile when it comes to grabbing modernisation budget.
But when that big hairy VMware cluster or that mega multi-tiered EMC storage landscape starts to bottleneck on network I/O, or punters complain about the awful response of that new web application that was supposed to 'enhance their customer experience', who gets the call?
It's then that the unsung heroes of the networking team get called in to make it all right again. Sometimes the problem can be solved with a bit of clever reconfiguration, sometimes it's a case of resurrecting that purchase requisition for the switch upgrade that was rejected three months ago on the grounds that there was no budget (no doubt because it had been spent on VMware licences).
Either way, are thanks forthcoming when everything's back working as it should be, and is that next request to spend money on networking kit received with any more enthusiasm?
If any of this sounds familiar, and the comms infrastructure in your organisation is taken for granted, or even neglected, then help us to help you by completing our latest survey. Tell us what's stressing your network from a performance or security perspective, and the kind of stuff that can help. We'll pull all your input together into a nice report that you put in front of the purse-string holders to get them to pay more attention.
You can get cracking on the survey here. ®
Sponsored: Learn how to transform your data into a strategic asset for your business by using the cloud to accelerate innovation with NetApp