Fiery bits of Euro satellite to rain down on Earth this weekend
No one knows where...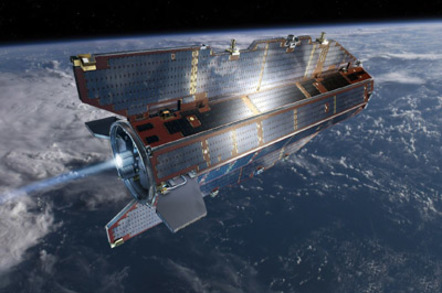 Europe's GOCE satellite is due to come tumbling out of the sky to crash-land on Earth sometime next week – and nobody quite knows where it will land.
The Gravity field and steady-state Ocean Circulation Explorer (GOCE) has stayed in its low Earth orbit for an extra two-and-a-half years on its planned mission, but came to the end of its life earlier this month.
The UK and European Space Agencies said the mission came to a natural end when the satellite ran out of fuel and it would re-enter the atmosphere around 3 November. Most of the craft will burn up, but the agencies are expecting some smaller parts to reach the surface.
"When and where these parts might land cannot yet be predicted, but the affected area will be narrowed down closer to the time of re-entry," the UKSA said earlier this month.
In an update yesterday, the ESA's Space Debris Office said that the GOCE was now at an altitude of 205km, having lost around 19km in height since it ran out of fuel on 21 October. The agency said that no major problems had been encountered so far, but atmospheric drag had increased a lot because of solar activity.
"Interesting days may lie ahead, as several coronal mass ejections (CMEs) are expected to reach our planet, which may spark storms in Earth's geomagnetic field and hence lead to a large increase in the atmospheric drag at GOCE's altitude," GOCE operations manager Christoph Steiger said in a blog post.
Higher atmospheric drag slows down the orbit of low-flying satellites and thus causes earlier re-entry into the atmosphere.
During its mission, the GOCE satellite mapped variations in Earth's gravity with extreme detail, helping boffins to come up with a hi-res map of the boundary between the planet's crust and its mantle. The spacecraft also provided dynamic topography and circulation patterns of the oceans with unprecedented quality and resolution, among other results. ®
Sponsored: Minds Mastering Machines - Call for papers now open