Ding-dong, Cthulu calling: Infogrames' 1992 Alone in the Dark
Crawling chaos in the classic classic house of horrors
Pickman's 3D model
There's nothing quite as unnerving as hollow, deathly footsteps approaching from afar, their stepper unseen and your heart in throat as you scrabble for a weapon or hiding place.
The use of an inventory brought the game's puzzle-solving element alive, and your quest soon becomes filled with all manner of seemingly spurious objects. For Alone was more about a cognitive, measured approach to approaching zombies and secret passageways, rather than quick-reaction gameplay with guns all-blazing.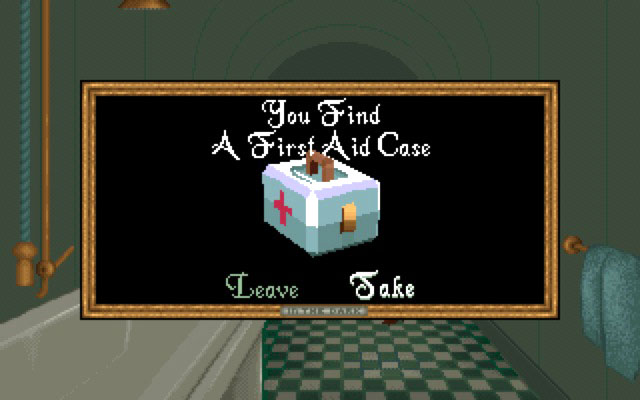 Collect items carefully
Indeed, the way to complete Alone was by experimenting with different combinations of objects and routes, in order to overcome otherwise insurmountable situations – very satisfying when you finally crack one of its trickiest puzzles.
Raynal and his team feverishly worked on a sequel to Alone in the Dark, but unfortunately tensions between the team and publisher Infogrames became evermore apparent, and Raynal left the project along with most of his development staff.
Infogrames, undeterred and holding ownership of the game name and 3D engine, employed alternative staff to complete the sequel. Alone in the Dark 2 was certainly a worthwhile game, though it did lose the horror direction somewhat, along with the subtlety of Raynal's puzzle design – replaced by an emphasis on reflexes and fighting.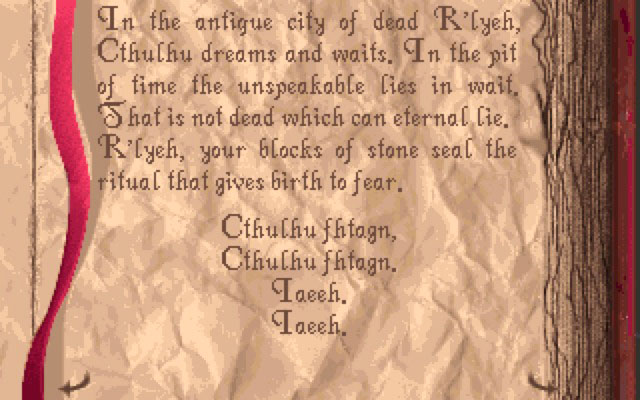 Raynal was inspired by HP Lovecraft's horror stories - handily set in a low-tech era to keep the gameplay straightforward
Sensing cash to be made, a further sequel was commissioned by Infogrames, this time introducing a slightly bizarre Wild West theme. With action weighted back towards puzzles again, this one received a better critical reception than the second installment had.
In 1996, when Capcom released the first of its Resident Evil games on the Playstation, it dropped the term "survival horror" dropped into the game's blurb. Little did anyone know the phrase would go on to become a genre in itself.
Yet it's clear while playing that Japanese classic that the European Alone in the Dark must have been a huge influence. Sure, the genre would have found its direction in the end, but Alone presented a particularly complete blueprint of how such games should function.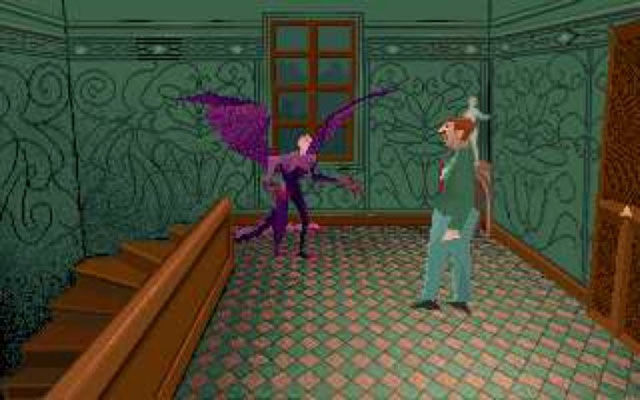 Clean your teeth and then gargoyle
Feeling a tad miffed at Infogrames' continuation of the series, one suspects, Raynal came back to the genre some years later and attempted to produce a spiritual sequel, called Agartha. Working under company name No Cliché, itself falling within the bounds of Sega Europe, the game was due to appear on Sega's Dreamcast console. So it was a huge shame that the plug was pulled when Sega chose to refocus itself as a software-only company, and began to wind up a lot of its Dreamcast development schedule.
In more recent years, Infogrames has exploited its ownership of the game name, releasing Alone in the Dark: The New Nightmare in 2001 and a reboot of the series entitled simply Alone in the Dark in 2008. The two games introduced interesting plotline twists and, inevitably, vastly superior graphics, though gameplay flaws meant that neither title received an overwhelmingly positive reception.
Two films have also attempted a good old cash-in on the series – both inevitably bad, with the first described on rottentomatoes.com as "inept on almost every level".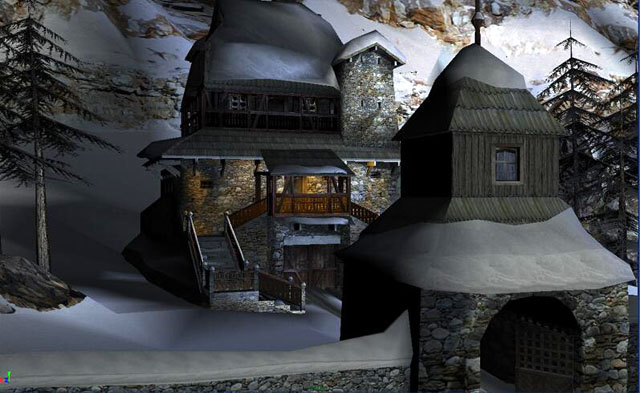 Raynal tried to bring AitD up-to-date with Agartha
The original Alone in the Dark is a title that pioneered the transformation of games into big-budget productions, rivalling movies in costs, staff numbers and takings. It scared and excited in huge measures, and its blend of action and puzzles was very addictive.
Yet since the original title's push for glory, it feels as though the series has never quite had the follow-ups and successors it so justly deserves. Perhaps, one day, Raynal will wrestle the name rights back from Infogrames and create something truly worthy of Alone in the Dark's legacy. ®
Frédérick Raynal gave a talk on the development of Alone in the Dark at the 2013 Game Developers' Conference. You can watch the video here
Released 1992
Developer Frédérick Raynal
Publisher Infogrames
Platforms PC, Mac, 3DO
Sponsored: Minds Mastering Machines - Call for papers now open