Virgin Media only puts limited limits on its Unlimited service
ISP adjusts traffic choke policy to ASA-approved 'moderate' level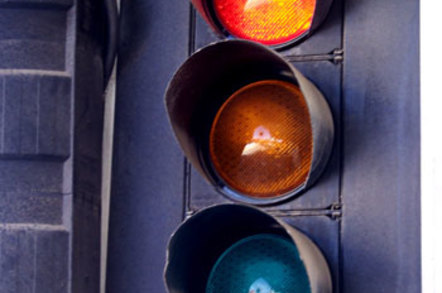 Earlier this year the UK's advertising watchdog made the "unlimited" term used by broadband providers redundant, by confirming that moderate restrictions could be applied to network traffic, all the while letting the telcos continue to make "no caps" claims to subscribers.
That surprise decision came in a ruling from the Advertising Standards Authority that went against Virgin Media back in March.
The regulator upheld claims from rivals BSkyB and BT that Virgin Media had misled customers because, at the time, the company's traffic management policy had a more than moderate effect on those punters who exceeded data thresholds.
And now, VM has been admonished by the ASA for once again failing to apply moderate controls to its traffic management policy - while floating the misleading claim that it had not applied caps to its service.
Ahead of today's ruling, Virgin Media - which regularly tweaks its traffic throttling system - made a significant change.
A spokeswoman at the company recently told The Register:
We've updated our traffic management policy and, if you're one of the small percentage of heavy users who exceed our traffic management thresholds, you may see your speeds temporarily reduced by 16 per cent at peak times. We expect the rollout of this new policy to be complete over the coming weeks.
Fast forward to today, and Virgin Media has once again been rapped by the ASA based on complaints about the telco's traffic management policy from BT, BSkyB and other whingers.
In a lengthy ruling, the watchdog upheld two gripes about Virgin Media's "unlimited" and "no caps" claims that were trumpeted in two of the company's ad campaigns from April and May this year.
The ASA found that Virgin Media's "unlimited" claim had "contradicted" rather than "clarified" its traffic management policy, which was mentioned in the small print of one of the ads.
It said that it had upheld a second complaint on the grounds that VM had wrongly implied its broadband service had "no caps". The ASA said:
Although there was not a ceiling on the amount of data Virgin Media customers could download, a provider-imposed limitation on their service nevertheless applied. Because that limitation affected their experience of using the 'unlimited' service in a way that was contrary to their expectations, we concluded the claim 'no caps' in the context of an 'unlimited' claim was misleading.
Virgin Media was told by the regulator that the ads must not appear again in their current form and to no longer make claims that its service was "unlimited" and with "no caps" if its imposes more than moderate traffic controls to its broadband network.
The ISP's broadband director Joe Lathan told El Reg that Virgin Media was glad that the ASA had clarified what it defines as moderate traffic management.
"It makes little sense to set the bar at 16 per cent while our competitors routinely deliver speeds 50 per cent slower than they claim," he added. ®
Sponsored: Minds Mastering Machines - Call for papers now open