Speaking in Tech: 'Pure Storage is defined by... Vaughn Stewart's hairdo'
Plus: 'LinkedIn's just a giant public Rolodex'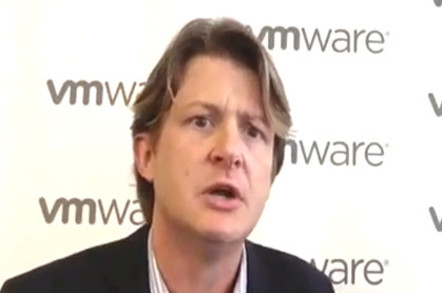 Podcast

Hosted by Greg Knieriemen, Ed Saipetch and Sarah Vela. This week, Eddie is wining and dining while Sarah and Greg hold court with Mark Twomey of EMC, better known as StorageZilla.
Mark Twomey's dulcet Irish tones brighten your Wednesday as the team shoot the breeze about cloud services. Do they really "hold you hostage" once you're through the door, as Mark says? Greg is a big fan of private clouds - "they're almost a no-brainer" - while Sarah makes the obvious point about LinkedIn: "It's a giant public Rolodex. I don't care about the thought leadership bull&h*t they've got going on ... it's just there as a standing CV."
This week we discuss...
Oracle's Uncle Larry needs a team
The Amazon Bubble
AWS tech trap
Data classification and public clouds
False clouds and IT lemmings
LinkedIn taps your email, security heads explode
Big Data and LinkedIn
EMC sues former employee
Prospects for flash startups
Halloween costumes and chocolate-tasting
Listen with the Reg player below, or download here.
Podcast Subscriber Links
Subscribe through iTunes
Subscribe through Google
Subscribe through Stitcher
Feed URL for other podcast tools – Juice, Zune, et cetera: http://nekkidtech.libsyn.com/rss