HP: Yes, we plan to axe another 7,100 European staffers
'If I were leaving school today would I be interested in making IT my future?'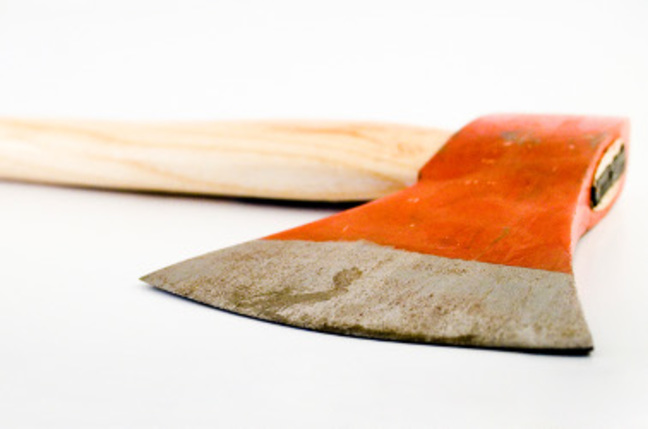 Exclusive HP has confirmed that more than 7,000 workers in Europe are headed for the chopping block, with sources telling us that a good whack of the cuts will be made in Enterprise Services.
In June 2012, HP began consultations with union and staff over plans to get rid of 8,000 jobs in the region, and it confirmed that thousands more have now been earmarked for redundancy.
The cuts are part of CEO Meg Whitman's decision to expunge 27,000 29,000 wmployees from the organisation globally by the end of fiscal '14 to slash costs and free up R&D dollars - HP spent 2.8 per cent of revenues on R&D last financial year.
A spokeswoman at HP told El Chan:
Under the proposal presented to the European Works Council (EWC), HP expects approximately 7,095 employees to exit the company or to be re-deployed into new roles that better fit the future needs of the company and its customers.

Workforce reduction plans will vary by country, based on local legal requirements and consultation with works councils and employee representatives, as appropriate.
The US behemoth said it would be taking steps to "help affected employees during this transition".
During its Q3 results 10Q filing, HP confirmed it had gotten rid of 22,700 workers worldwide under the "Make It Better" redundancy programme.
It also added that the "total expected headcount reductions could vary as much as 15 per cent from HP's original estimates".
The HP European Alliance, a regional body made up of trade unions, has written to each of the brothers at a country level to inform them of the latest communication from HP.
The letter, seen by us, stated that of the latest 7,095, some 6,000 would come from Enterprise Services and 340 in Customer Delivery Services (CDS).
HP CDS staffers – there are 130 in the UK – threatened industrial action during the summer after rejecting pay rises. Enterprise Services employs about 35,000 people in Europe, say our sources.
"On average this is 18 per cent for ITO and 17 per cent for applications. One wonders why HP ever bought EDS, just for firing the people?" the HP European Alliance questioned.
It added that HP was "refusing" to provide national figures for job cuts to the European Works Council (EWC).
In the UK, Unite and the PCS estimated that some 1,600 HPers or eight per cent of the 20,000 strong workforce would be handed their P45s.
HP's relations with the EWC ran aground last year when the union body sued the firm claiming it had obstructed consultations with members. The old trade union agreement ended and a new one began that saw both parties return to the negotiating table.
There are concerns from union sources that HP may exceed the 15 per cent margin mentioned in the 10Q by pushing through the additional 7,000 plus heads in Europe and more.
"This would mean that they area pushing more jobs to central and eastern European countries or moving some of the Asia and North America figures to the EU. HP is refusing to clarify which of these scenarios is correct," our sources said.
HP refused to comment on whether the latest redundancies signalled an end to the job reduction process, but the spokeswoman insisted the company is not edging above the 15 per cent threshold.
In a statement sent to The Channel, the HP European Alliance branded HP's behaviour a "disgrace".
"Again HP refuses to debate the business logic behind the decision, HP does not communicate the financials and HP does not consult on the impact on the different countries and businesses."
The Alliance added that it feared HP is "no longer interested in developing high value added activities in the EU and refuses to talk to the workforce in an adult way. Employees have become disposable, while they used to be a valued asset in the old HP".
It added: "The EU is reduced to a tax haven for the profits and a hunting field to catch clients HP deliver services to from somewhere else."
Ian Tonks, IT and communications national officer at Unite, said that since he took on the role in January, "all I've heard is redundancies after redundancies. IT is supposed to be a growth area.
"If I were leaving school today would I be interested in making IT my future? That is very doubtful," he told us. ®
Sponsored: RAID: End of an era?