$75k burning a hole in your pocket? Spaff it on a BALLOON ride in SPACE
Space tourists get the option of a gentle suborbital float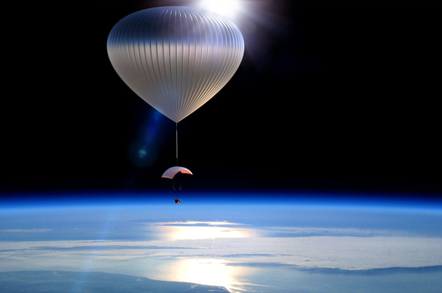 For any wannabe space tourists who reckon the price of a rocket ride is a bit steep, Paragon Space Development has the solution, a balloon ride into near space.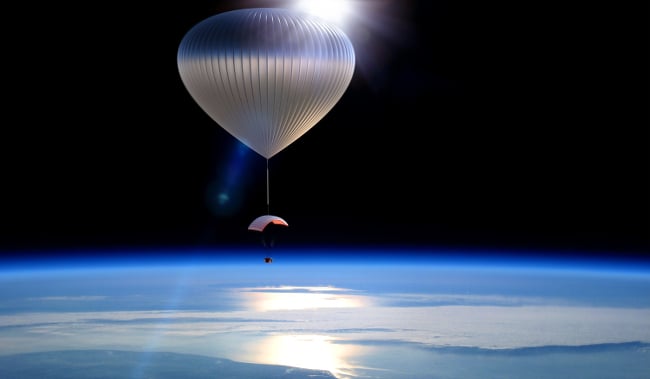 World View, an offshoot of Paragon, plans to offer a balloon-launched trip to an altitude of around 30km in a "luxuriously appointed space-qualified capsule". At that height, well below suborbital rocket trips with the likes of Virgin Galactic that are expected to reach around 110km, there won't be much experience of what it's like in space, but there will be a pretty good view.
"Passengers will be among the few to have seen the curvature of the Earth with their own eyes," the company said. "They will be able to gaze at the astounding views, the blackness of space, the brilliance of stars and the thin veil of atmosphere enveloping our planet – scenes previously witnessed exclusively by astronauts."
For the princely sum of $75,000, nearly a quarter of the price of a jaunt with Virgin Galactic, tourists will get two hours to hang in space from the bottom of a massive helium-filled balloon before drifting back to Earth, if all the testing goes to plan.
The Federal Aviation Administration has given World View the go-ahead on the project, but the company will still need to test the idea before they start booking passengers. Parent firm Paragon has been around for about 20 years and has worked with NASA and SpaceX on rocket and space technologies. ®
Sponsored: Minds Mastering Machines - Call for papers now open