What a twit: Obama aide FIRED for anonymous gov-bashing tweets
Parody account mocked public figures, leaked confidential info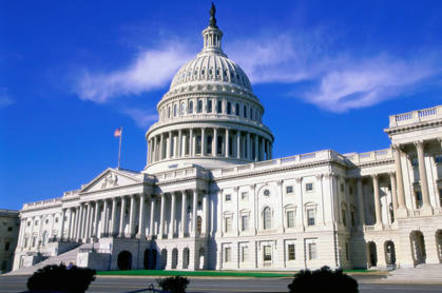 A senior White House official has been fired after he was unmasked as the man behind a widely followed Twitter account from which he dispensed insults and sarcastic remarks about public figures and government policies.
Jofi Joseph – who served on President Barack Obama's National Security staff and was reportedly part of the team negotiating with Iran over its nuclear programme – tweeted as @NatSecWonk for the past two years. A months-long investigation by the White House led to his discovery last week, the Daily Beast, Politico and others reported.
Joseph used the account, which is now offline, to slag off politicians, journalists and policies, posting insulting remarks and leaking insider information. He once referred to "getting rid of Sarah Palin and the rest of her white trash family" and called senior White House advisor Valerie Jarrett a "vacuous cipher".
He also commented on political situations, tweeting: "Look, [Rep. Darrell] Issa is an ass, but he's on to something here with the @HillaryClinton whitewash of accountability for Benghazi" and "Interesting factoid: Both Tom Donilon and Tony Blinken once worked for Biden. Both of their wives work for the VP today. #incestuous".
Joseph sent a mea culpa to Politico by email, accepting responsibility for the account.
"It has been a privilege to serve in this Administration and I deeply regret violating the trust and confidence placed in me," he said.
"What started out as an intended parody account of DC culture developed over time into a series of inappropriate and mean-spirited comments. I bear complete responsibility for this affair and I sincerely apologise to everyone I insulted."
There are suspicions that Joseph may also have been behind a second anonymous Twitter account @dchobbyist, which has tweeted about Washington, DC escorts and political sex lives, according to Politico. That Twitter account is still online, but has gone private and its description reads: "Sorry, locked this account last night due to a bunch of strange tweets aimed at me." ®
Sponsored: Minds Mastering Machines - Call for papers now open