Juniper ELIMINATES 300 jobs, braces wallet for US gov shutdown blow
Heads on chopping block just in time for Christmas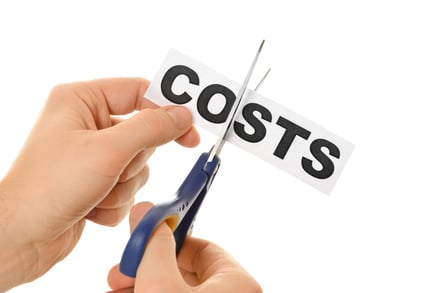 Jittery Juniper Networks is axing hundreds of workers amid concerns the US government shutdown could hamper its stateside federal business.
The cuts were confirmed during a conference call with analysts last night to discuss the firm's third-quarter results. Juniper also revealed sales had risen to $1.185bn, up three per cent sequentially and six per cent versus the same period a year ago.
This was the fifth consecutive quarter of year-on-year growth, but despite that the company's top bean counter Robyn Denholm confirmed some bloodletting is planned.
"We have taken some restructuring and rebalancing action in October that will result in the elimination of approximately 280 positions in the fourth quarter," the chief financial officer said nearing the end of her prepared remarks. This equates to a three per cent cut in global headcount.
Juniper will also continue with "real estate consolidation" but gave no indication of where this is happening. Denholm said she expected the December quarter to see "strong service provider demand" and a lift in enterprise spending: "We are carefully monitoring any impacts in federal spending from the recent US government shutdown."
Back to the third-quarter figures, product sales contributed $900.8m to the top line and services brought in $284.8m.
Hardware in the Platform Systems Division (PSD) enjoyed a revenue bounce, with routing gear up nearly 22 per cent year-on-year to $594.3m and switching gear up $2m to $147.6m. PSD services sales were up 1.3 per cent to $197.4m.
The slight growth in switching kit was due to "variability in service-provider demand for data-centre solutions". It's understood enterprises and other customers are consolidating their data centres, which is driving routing sales.
It was, however, a quarter of declines for the Software Solutions Division: sales from its security and routing products were down 17.8 and 49.5 per cent respectively, year on year, to $144.3m and $14.6m.
Denolm said the company was seeing "early signs" of this business "turning around".
The cost of transacting sales was $439.1m, down from $444.5m in the same period a year earlier, leaving a gross margin of $746.5m, up from $673.8m. After discounting total operating expenses, operating profit stood at $145m versus $42.8m.
Once the Internal Revenue Service took a slice of taxes, the net profit was $99.1m compared to just $16.8m a year ago.
Outgoing CEO Kevin Johnson, who is to retire once a successor is found, said last night: "We're in the later stages of the process." ®
Sponsored: Minds Mastering Machines - Call for papers now open