ICANN approves Arabic, Russian and Chinese global domain spaces
Get ready for the .онлайн, .游戏 and .شبكة land grab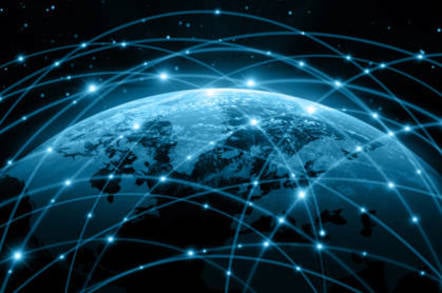 The Internet Corporation for Assigned Names and Numbers (ICANN) has finally shown the green light to the first ever generic Top Level Domains (gTLDs), and they're all international strings written in Arabic, Russian and Chinese.
The road to gTLD approval has been a long and tortuous one for many in the industry, but at least the process appears to be working – the three companies named by ICANN on Monday were the first to sign registry contracts with the internet oversight body at its public meeting in Durban in July.
ICANN is trumpeting the announcement as "the start of a measured roll out of new gTLDs" but in reality there's one more stage to complete before they can go live.
The four domains will now proceed to "delegation", where they will be given a final once over by the Icann department responsible for IP address allocation, the Internet Assigned Numbers Authority (IANA).
Unless there are any hiccups here, the new gTLDs should go live in a week or two.
The four domain names in question are شبكة the Arabic word for "web" or "network"; онлайн, Russian for "online"; сайт, Russian for web site; and 游戏, Chinese for "game".
Icann explained its reasoning behind approving non-Latin script domains with following:
You'll note that all four of these new strings are Internationalised Domain Names (IDNs). IDNs are currently available as Second-Level Domains and country code Top-Level Domains, but this will be the first time non-Latin characters can be used in a generic TLD. Building on the addition of Internationalised country-code TLDs in 2010, the move is an effort to create a more inclusive Internet.
The gTLD program is Icann's ambitious attempt to expand the potential for domain names to an almost limitless variety by allowing any organisation with $185,000 the opportunity to become a registry.
Given the stakes involved, the oversight body is treading pretty carefully with new approvals, with registry applicants forced to meet a strict set of requirements in a lengthy process which involves four main elements.
These are the evaluation stage; the "resolution of holds", incorporating objections and string contention; contracting; and pre-delegation testing.
ICANN is also keen to promote IDNs, as evidenced by this announcement, as part of efforts to head of criticism of the Los Angeles-headquartered non-profit's perceived US bias. ®
Sponsored: Minds Mastering Machines - Call for papers now open