It's the '90s all over again: Apple repeats mistakes as low-cost tablets pile up
No saviour this time around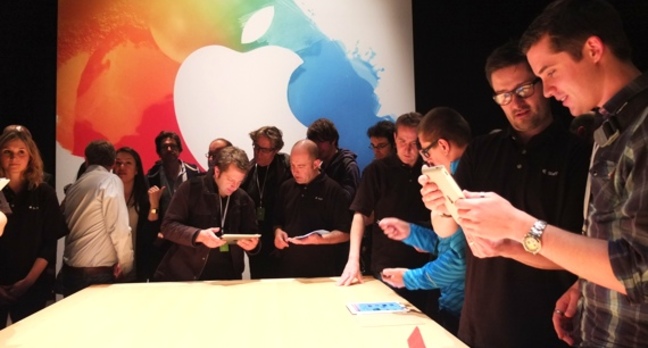 Canalys Channels Forum Apple risks repeating the mistakes of the 1990s as it sticks to a high price strategy on its iPads and other products, even as the surging tablet market heads for excess inventory in the fourth quarter.
Kicking off its Asian channels forum, Canalys CEO Steve Brazier said that tablets currently took 35 per cent of the device market, while notebooks took 43 per cent but the firm expected tablets to outsell their keyboard-based rivals in the fourth quarter.
This even as overall growth in the PC market was likely to only be 5.5 per cent, meaning that the device market would be on life support but for the tablets.
However, this triumph of the tablets will not be bliss-free for the industry. Brazier predicted that even as sales surged, there were signs that the sector could be hit by excess inventory in the fourth quarter. He pointed to the low-end as one potential trouble spot for excess inventory. This is probably not a surprise to anyone watching even UK supermarket chains pile into the no-name tablet sector.
But Brazier also delivered a warning that Apple, with its premium line, also faced issues with the market it arguably created. Brazier pointed out that Android already dominated the smart device market, with 57 per cent share with Apple taking 17 per cent and Windows taking 23 per cent.
"If Apple continues with its high price strategy, it's going to lose the market. It feels like the Windows/Mac battle of 20 years ago…there's no sign that Apple's going to move." The key difference is this time a second (or third) coming of Jobs to save the firm is not on the cards.
Brazier said this "feeling" was bolstered by Apple's launches just hours before the event. The new iPad Mini is more expensive than its previous incarnation, while the existing device has been left on the shelves with the cut by just 30 bucks.
He added that even when the vendor had attempted to shoot at the lower end it had gone off half-cocked, with sales of the iPhone 5c failing to reach expectations.
However, Apple's discomfort will be of little comfort to traditional PC vendors, Brazier added. "We expect significant consolidation over the next 12 months," he said. He added this might be on geographic lines, with Taiwanese or US vendors merging to give them a better chance of survival.
HP CEO Meg Whitman, who followed Brazier onto the stage, also cited the rock bottom tablet market in a Q/A, noting that Walmart was pushing tablets at $49, saying "We have no interest in chasing all the way down to the bottom."
She argued that enterprises would be prepared to pay for client devices that were able to support enterprise standard management and security. ®
Sponsored: Fast data protection ROI?