Billionaire vows to turn 007's Lotus Esprit into actual SUBMARINE CAR
Ah, Mr Musk, I've been expecting you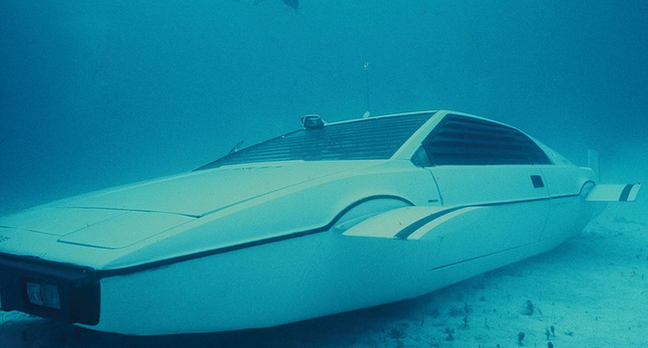 The anonymous buyer of the Lotus Esprit submarine car from the James Bond flick The Spy Who Loved Me has turned out to be none other than billionaire inventor Elon Musk.
The white car made famous in Roger Moore's Bond film was sold at auction in the UK last month for £550,000. As is typical of most auctions, the identity of the buyer wasn't released by the auction house but Musk has since been outed as the new owner.
Car blog Jalopnik said early yesterday that Musk had snapped up the Lotus and a Tesla Motors spokesperson later confirmed the purchase. But that's not all they said, apparently, Musk is hoping to get the car working as an actual transformable aqua-vehicle.
"It was amazing as a little kid in South Africa to watch James Bond in The Spy Who Loved Me drive his Lotus Esprit off a pier, press a button and have it transform into a submarine underwater," Musk said in a statement.
"I was disappointed to learn that it can't actually transform. What I'm going to do is upgrade it with a Tesla electric powertrain and try to make it transform for real."
So, not content with building spaceships, attempting to set up his own colony on Mars, trying to solve the problems of high speed transportation and developing hand gesture controlled holographic design processes, Musk would also like to build himself a submersible car, just to blow off some steam. ®
Sponsored: Fast data protection ROI?