Google's leaky ship spills new Nexus 5 photos, $349 price tags all over web
This just in: Next smartphone like the Nexus 4, only better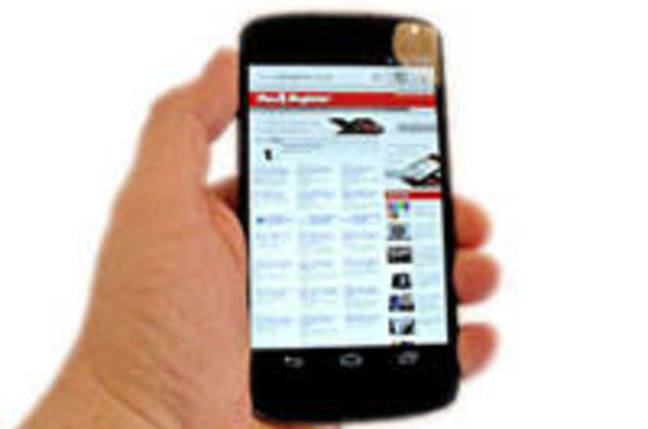 Google's next smartphone, the Nexus 5, will apparently be priced $349 just like its predecessor – but it will come with a bigger screen and more pixels to show off the much-heralded KitKat version of Android.
The Nexus 5 has been comprehensively leaked all over the web, with purported photographs popping up on network operator websites, the device seemingly appearing in a video (since removed) purporting to show the KitKat interface in action, and the emergence of watchdog filings to support LTE bands for high-speed mobile broadband.
And, we're told, a momentary listing on the Google Play store has shown a price of $349 for the 16GB model which matches the launch cost of the Nexus 4 and seems eminently believable.
The listing didn't last long, however. The Nexus 5 still does not officially exist, although Google is obviously putting things in place for an imminent launch. The handset will be among the first to feature KitKat, the next major release of Android, though what that means beyond the usual interface tweaks we don't know.
Nor do we know anything very exciting about the Nexus 5. Rumors are that it will feature the always-listening voice-control technology found on the Moto X, so it won't just be Americans who can shout at their mobile phones. Yet with no concrete information it's little more than informed speculation.
The disparate leaks and the fact that they contain mundane details rather than breakthrough features means it's unlikely they are part of a hype-ramping publicity campaign orchestrated out of Mountain View. It just seems that when it comes to keeping secrets, Google has a lot to learn. ®
Sponsored: RAID: End of an era?