Rich in Philadelphia? Your new phone can be put in your hands TODAY
Verizon testing same-day delivery service for 'affluent millennials'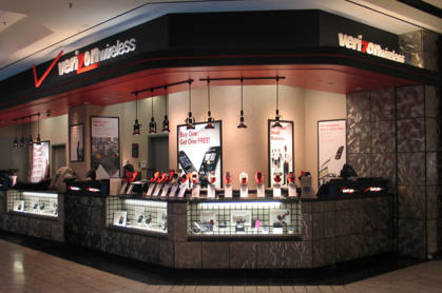 Lost your phone? Want it replaced in a hurry? If you live in Philadelphia, you can have a new one brought to your doorstep today if you buy it from Verizon Wireless.
In a flashback to the misguided excesses of the 1990s dot-com bubble, Verizon is following the lead of such e-tailers as Amazon, eBay, and Walmart by launching a pilot program for same-day delivery of phones and accessories.
For a shipping fee of $19.99, customers in the Philadelphia area who buy new phones via the Verizon online store can choose to have their handsets brought to their doors by 7pm the same day, provided they place their orders by 10am.
By comparison, priority overnight shipping costs just $14.99, which might lead one to wonder who would be so desperate for a new shiny that they'd pay the extra $5 to have it winged over by carrier pigeon. Verizon has an answer for that.
"The Boston Consulting Group in a recent study found that 'affluent millennials' – consumers aged 18-34 with six-digit incomes – are the most fertile target market for same-day delivery," Verizon marketing man Paul Macchia writes. "Their report concluded these young shoppers are 56 percent more likely than the average online consumer to opt for same-day delivery."
Your Reg hack hastens to note that a "central finding" of the same report was that "most consumers care more about low-cost merchandise and free delivery and returns than same-day delivery."
Why, then, Verizon would choose Philadelphia as its test market for same-day service – a city with a median household income of about $34,000 – is a bit of a head-scratcher.
But fear not. The carrier says it plans to extend the program to more well-heeled markets, including Dallas, New York City, Pittsburgh, and San Francisco, "in the near future."
"The same-day delivery initiative is part of the company's plan to take advantage of local inventory and proximity to enable shipments from company-operated communication stores," Verizon's Macchia says.
Or, in plain English, the phone the customer ordered is probably already sitting there in a Verizon retail store right up the road. If the customer is willing to pay $20 not to have to get up out of his chair, who is Verizon to complain? ®
Sponsored: Minds Mastering Machines - Call for papers now open