Scottish gov follows cutting-edge Italian Post Office with Win 8 trial
IT bravehearts lay hands on 100 testbed tabs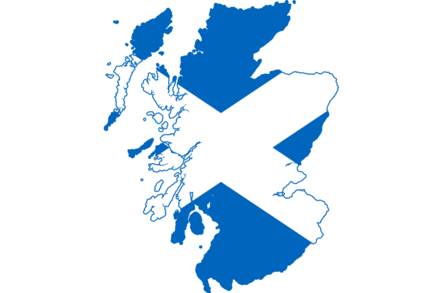 A small faction of IT bravehearts in the Scottish government are dabbling with Windows 8 – yes, you read that correctly – to see if Microsoft's much-maligned OS is suitable for a wider roll out.
In a pilot scheme, the devolved administration is handing out 100 units comprised of Samsung Series 7, Dell Latitude 10 and Samsung ATIV tablets running on the latest, little-loved OS from Redmond.
The testbed tabs will be managed using Microsoft System Centre 2012 Configuration Manager. If the pilot is successful, Windows 8 will be rolled out to the Scottish government's internal IT division, which supports 10,000 users.
Details of prices and the total number of machines to be deployed, if successful, were not supplied.
Andy McClintock, the Scottish government's chief tech officer, said that if the Windows 8 pilot works out it will "reduce the laptop and desktop estate by a corresponding amount over time."
He emphasised that the exercise is nothing more than exploratory at this stage, with "cost and deployment contained."
The pilot is being implemented by solutions provider Trustmarque, a Microsoft enterprise partner that a year ago sold an Enterprise Agreement to the Scottish NHS after a four-year hiatus.
Windows 8 is a year old this month with Windows 8.1 just around the corner. The first iteration of the OS was mauled for promoting the touch-interface at the expense of the traditional desktop. Microsoft has reversed direction somewhat with Windows 8.1, and will allow users to boot to the classic desktop – complete with the Start button, which was deleted in Windows 8 after an 18-year reign at the heart of Windows.
Regardless, Microsoft has been trying to convince people Windows 8 is ready for business, At launch last year, the company named BT and the Italian Post Office as enterprise users.
The reality is many large businesses, if they are doing anything, are only just moving to Windows 7 having jumped from Windows XP either buying Windows 7 licenses or using downgrade rights in their Windows licenses. ®
Sponsored: Minds Mastering Machines - Call for papers now open