Rubbish broadband drives Scottish people out of the Highlands
More connectivity needed to stop flight of 'digital refugees', MSPs told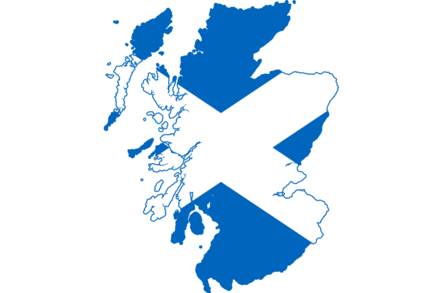 It's not the midges, weather or crappy nightlife to blame for driving people out of the rural Highlands – it's dodgy broadband speeds, Scottish politicians have been told.
At a meeting of the devolved Scottish Parliament's rural affairs committee, Members of the Scottish Parliament (MSPs) were told that sluggish internet connectivity was creating "digital refugees", according to The Scotsman.
John Swinney, the Scottish finance minister, wants to see 95 per cent of Scottish homes and businesses given access to superfast broadband by 2018.
"The Scottish Government is very keen to step in with Scottish resources to try and ensure that we do all we can to connect our more remote and rural communities to the 21st century," said Richard Lochhead, Rural Affairs secretary.
"There is now evidence of people leaving rural communities to live in urban areas, so there is rural depopulation due to a lack of connectivity.
"While you have traditional conversations about people leaving rural communities due to lack of access to higher education, affordable housing or employment, now there is an added factor where there is not good connectivity that can also lead to rural depopulation.
"Some research I have seen in the last year or so has started to show some evidence of that, and that should concern us all."
The Scottish Government's deputy director for digital strategy and programmes, Colin Cook, said he was looking to scrape together enough dosh to give rural people the broadband they need.
He said: "Our contractors BT have expressed confidence that they will hit the [95 per cent] target, based on their experience in Cornwall and elsewhere.
"I think we have got the team in place who have delivered the contract on time to date.
"Having said that, there will be regions of the country and local authority areas that will be beneath that target on current projections, and that is why we continue to lobby and argue for more money. The biggest issue remains across the Highlands and Islands."
The Highlands of Scotland are undeniably beautiful, but also freezing cold, windswept and isolated. However, according to government stats, unemployment – at 7.4 per cent – is actually below the British national average of 7.7 per cent.
It is set to become the "Saudi Arabia" of wind energy, according to a website called NewsNet Scotland, which, in this hack's humble opinion, is a bit of a Scottish Nationalist Party mouthpiece.
Presumably all those wind workers will want to watch EastEnders on iPlayer when they finish work, making the broadband rollout all the more vital. ®
Sponsored: Minds Mastering Machines - Call for papers now open