The legacy IE survivor's guide: Firefox, Chrome... more IE?
Ask yourself, how many times do you want to rewrite?
Build a business case: developing custom apps
Google likes businesses that use 'modern' browsers
For administrators, there's also FirefoxADM, which allows you to manage Firefox through Active Directory, more or less just like you're doing with IE6 now.
While Firefox is a viable option in many, Mozilla has not historically put much effort into the enterprise. ESR would suggest that's changing, but the organisation puts consumers first and change for the enterprise isn't likely isn't likely to come fast.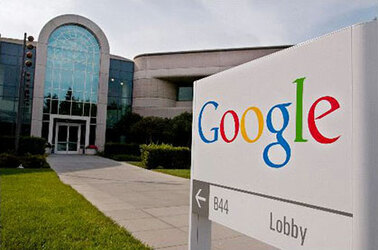 Google rolling out the carpet for big business browser users
Google Chrome is another option, one that's increasingly attractive to companies thanks to their increasing use of Google Apps – Gmail, Apps, Analytics and App Engine. For many IE shops, Chrome is at least becoming a standard for a second browser.
The catch is, though, Google has built these services to be best used by what it calls "modern browsers" – something Google defines as the latest two versions of Chrome, IE, Firefox and Safari that also support HTML5 without any special tricks. Since August 2011, Google's policy has been for its apps to support the most current version of these browsers plus the one before.
As far as Microsoft shops are concerned, if you're on IE6 you're long out of luck and when it comes to using Google's apps and you should forget IE8, too. Support for IE8 on apps finished on 11 November, 2012. Support for Google Analytics will stop at the end of this year.
There is an option for older apps. Google recently upped the ante for enterprise, offering the Chrome Legacy Browser Support extension. The Chrome Legacy Browser Support extension lets you to upgrade to Google Chrome while still opening your legacy IE apps.
The extension uses an exception list – compiled and maintained by your IT department – of sites that will cause Chrome to open them in what Google calls "legacy" browsers (Google-speak for IE). You can deploy Chrome, your employees can use it 99 per cent of the time and enjoy access to the latest and greatest on the web, but when they need to access an legacy app, Chrome will automatically open IE.
There's a corresponding plugin for IE, as well, so that when your users navigate away from the legacy app they will directed back to Chrome.
If you're on IE6 you're long out of luck – and when it comes to using Google's apps and you should forget IE8, too
The Chrome Legacy Browser Support extension works with IE versions six to 10.
This fits into a picture of making Google working to make Chrome more enterprise-friendly with tools for IT departments to manage large deployments. Google boasts some 150 tools for deploying and controlling Chrome in the enterprise.
Other tools include the update blocker. A headache for many large companies is Chrome's frequent update schedule, with new releases arriving every six weeks. Large organisations need time to test new versions of browsers with their own apps, to make sure there are no breaking changes or security issues and to then fix them. Google's new tools let enterprises turn their update policy to manual. The tradeoff, of course, is that you may miss security updates.
The next few months, even years, are going to be painful for legacy IE shops.
There's really no way to sugar coat it, you're screwed. Even with the get-out-of-jail prospect of moving to browsers that are standards-compliant, the transition will very likely be a bumpy one. Even with tools like Compatibility Mode and the Chrome Legacy Browser Support extension, it will come down to just how far your IE apps are tied into Microsoft's non-standards-based architecture.
That said, this is an opportunity to future-proof your IT infrastructure, whether you stay with IE or not, and avoid a repeat of your current predicament. ®
Speak your brains and pick the lobes of our Windows XP and IE migration experts in an end-of-XP Live Chat, October 11 at 3pm UK time. Joining us will be Avanade UK and Ireland chief technology officer Mark Corley, Browsium co-founder, chief operating officer and president Gary Schare and - following a last minute switch from Camwood - Dave Martin, head of project services for the application portfolio management specialist Camwood. Mark your calendars. The Live Chat starts at 3pm UK time, October 11.
Bridging the IT gap between rising business demands and ageing tools